HOUSTON – (April 4, 2022) – An upcoming symposium hosted by Rice University's Baker Institute for Public Policy will explore how to prepare the next generation of civic scientists for impending climate change and novel public health risks.
Civic scientists — scientists and engineers who use their knowledge, accomplishments and skills to help bridge the gap between science and society — will have to contend with enormous challenges in the coming decades. Tackling those challenges will require them develop the skills they need to communicate and discuss issues with the public and policymakers.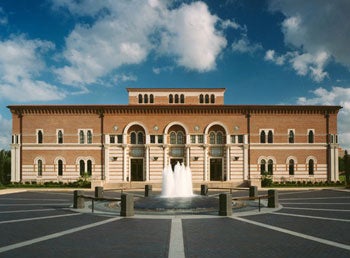 Speakers at the April 8 event from the National Academy of Sciences, the Texas Legislature and the Journal of Science Policy and Governance will highlight the processes, stakeholders and nuances of politics that affect science policy. The symposium will also serve as a forum where science and engineering students and early-career researchers can meet others interested in science policy.
The event will feature discussions on the development of fact-based policies that serve the public good, the role of the national academies in policymaking, and opportunities to communicate science to the public and participate in public policy at all levels of government.
What: Baker Institute event, "Developing the Next Generation of Civic Scientists: Rice Science Policy Symposium."
Who: Texas state Sen. Carol Alvarado, D-Houston; Adriana Bankston, chief executive officer and managing publisher of the Journal of Science Policy and Governance; Marcia McNutt, president of the National Academy of Sciences; Neal Lane, senior fellow in science and technology policy at the Baker Institute and professor emeritus of physics and astronomy at Rice; Rachel Meidl, fellow in energy and the environment at the Baker Institute; and Scott Solomon, associate teaching professor in Rice's Department of BioSciences and research associate at the Smithsonian Institution's National Museum of Natural History.
When: Friday, April 8, 9:00 a.m.-4:30 p.m. CDT.
Where: This event is free and open to the public, but registration is required. Register here to attend in person; register here to attend virtually via Zoom. 
This event is sponsored by the Baker Institute's Science and Technology Policy Program,  the Rice Science Policy Network and the Baker Institute Student Forum.