HOUSTON – (Nov. 28, 2022) – The effects of the COVID-19 pandemic on religiosity and practices in the Muslim world will be discussed in a Nov. 29 event at Rice University's Baker Institute for Public Policy.
The discussion will draw from the results of a recent study by A. Kadir Yildirim, fellow for the Middle East at the Baker Institute. The experts will explore key findings from a public opinion survey conducted in Egypt, Saudi Arabia, Turkey, Pakistan and Indonesia.
"Times of strain often lead to explosions of religiosity, as people turn to faith as a balm against misfortune," wrote Yildirim and fellow researchers Tarek Masoud and Peter Mandaville in a recent Washington Post article covering the study. Funded by the Henry Luce Foundation, the trio surveyed over 9,000 adults in these countries to explore whether people turned toward or away from religion due to health, economic and other challenges brought by the pandemic.
"This research is crucial for a few reasons," said Zahra Jamal, associate director of Rice's Boniuk Institute for the Study and Advancement of Religious Tolerance. "First, it illuminates how religiosity has shifted during and because of the pandemic in countries that we often don't have solid ground-level data on. Second, it surveys diverse Muslims, a faith group that comprises 1 out of every 4 people in the world and is therefore a community we ought to know something about.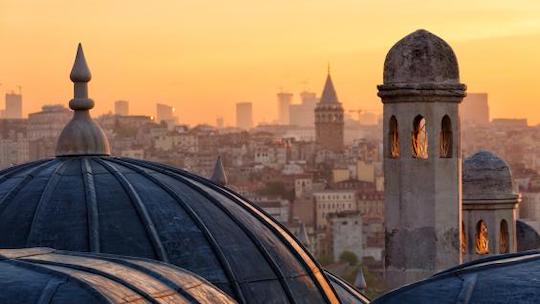 "Third, the findings highlight responses to global stressors that can help policymakers, development practitioners, multinational corporations and global citizens navigate the present and better prepare for unfolding challenges that will shape the future," Jamal continued. "Indeed, climate change, artificial intelligence and forced migration will have outsized impacts in the Global South in the coming decades and knowing how to respond in culturally competent ways is crucial. This research gives us a window into that thinking."
What: Baker Institute event, "The Social and Political Impacts of the COVID-19 Pandemic in the Muslim World."
Who: Yildirim and Jamal, with Kelsey Norman, fellow for the Middle East and director of the Baker Institute's Women's Rights, Human Rights and Refugees Program, providing opening remarks.
When: Tuesday, Nov. 29, 5:30-7 p.m. The presentation begins at 6.
Where: The event is free, but registration is required. A recording will be available on the event page following the webinar.
This event is sponsored by the Baker Institute's Edward P. Djerejian Center for the Middle East and the Boniuk Institute for the Study and Advancement of Religious Tolerance.