Rice University's graphene research is making its presence felt in the U.S. Army's work to develop multiple applications using the single-atom-thick form of carbon.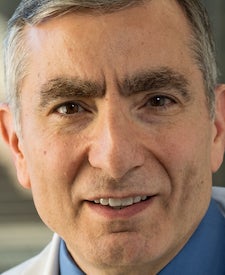 Researchers at the U.S. Army Engineer Research and Development Center (ERDC) are developing applications like graphene-infused asphalt and concrete to water filtration systems as part of a new initiative that involves not only Rice but also the University of Mississippi and Jackson State University, according to a recent announcement of the ambitious partnership.
"This new initiative will continue a long legacy of ERDC partnering with academia and industry to advance emerging technologies in support of our warfighters and the nation," said Robert Moser, a senior scientific technical manager with the program.
The ERDC is working with Rice chemist James Tour and Mississippi's Center for Graphene Research and Innovation on materials research and Jackson State on computational chemistry and synthesis of graphene.
Tour and his Rice lab are contributing their growing expertise in flash Joule heating , which has proven able to produce graphene from any carbon source using little energy and without solvents or purification. As part of the initiative, ERDC researchers will advance novel flash graphene technology for many potential applications.
"The flash process produces an unusual kind of graphene, known as turbostratic graphene, that is far easier to bring to applications than graphene traditionally produced in small amounts in a furnace," Tour said. "Turbostratic graphene consists of misaligned flakes that are more soluble than the more common, or AB-stacked, graphene, which tends to clump in solution. Turbostratic graphene is much easier to make, and we are learning to produce it in bulk. We're confident that our ERDC partners will help us push this process to the limit."
Rice won a $5.2 million grant from the Army Corps of Engineers last fall to continue developing flash Joule heating techniques.
The ERDC expects the collaboration to lead to novel research and applications in graphene and other low-dimensional materials that will address gaps in advanced materials, composites and manufacturing processes in support of military performance.