HOUSTON – (Nov. 29, 2021) – The Welch Institute for Advanced Materials, a strategic partnership between The Welch Foundation and Rice University focused on world-leading advanced materials research, has named Sir Anthony Cheetham and Professor Kristin Persson to its Scientific Advisory Board (SAB). 
Carin Barth, chair and director of The Welch Foundation, said the appointees' knowledge and achievements "will be invaluable to The Welch Institute as it develops into a leader in advanced materials.  
"Tony's breadth of research within the field of materials chemistry and his unique ability to translate discovery into innovation will be a tremendous resource in building the institute," she said. "Kristin's computational expertise and leadership in new materials development bring a distinct talent to the SAB."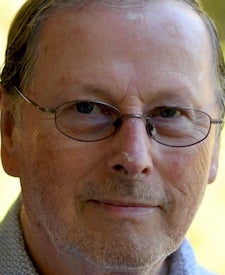 Cheetham is a distinguished research fellow at the University of Cambridge, where he was the Goldsmiths Professor of Materials Science until 2017. He is also a distinguished visiting professor at the National University of Singapore and a research professor at the University of California, Santa Barbara. 
"I am delighted to have this opportunity to join the board," Cheetham said. "I especially admire the institute's exciting vision, with its focus on harnessing state-of-the-art experimental and computational methods to discover new materials for energy applications." 
Cheetham was named a Knight Bachelor by Queen Elizabeth in 2020 for "services to material chemistry, U.K. science and global outreach," including his international outreach efforts in developing countries. He earned his bachelor's degree in chemistry and a Ph.D. at the University of Oxford. 
His research at Cambridge and earlier at the University of Oxford and at Santa Barbara focuses on inorganic and hybrid materials. He has helped develop advanced methods for the chemical and structural characterization of polycrystalline materials, using them to study zeolite catalysts, molecular storage systems and optical materials. He continues to study functional metal-organic frameworks and hybrid perovskites. 
Persson is a physicist and chemist, a professor of materials science and engineering at the University of California, Berkeley, and a staff scientist and director of the Molecular Foundry at Lawrence Berkeley National Laboratory. She is the director and co-founder of the Materials Project, a multinational initiative to compute the properties of all inorganic materials and drastically reduce the time needed to invent new materials.  
"Our future depends on the rapid discovery of novel, advanced materials," Persson said. "To accelerate development, the Welch Institute will combine fundamental and applied materials research with new data-driven methodologies and I am very excited to help the institute achieve its vision."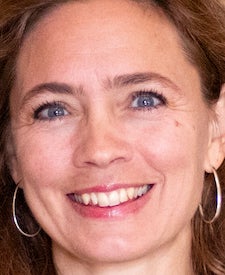 Persson and her lab study the physics and chemistry of materials through atom-scale simulations and high-performance computing, particularly for clean energy production and storage applications.  
She earned a master of science degree in engineering physics at the Lund Institute of Technology and a Ph.D. in theoretical physics at the Royal Institute of Technology, both in Sweden. Persson was a postdoctoral associate at the Massachusetts Institute of Technology from 2001 to 2007. 
Their appointments follow that of Matthew Tirrell, dean of the Pritzker School of Molecular Engineering and the Robert A. Millikan Distinguished Service Professor at the University of Chicago, who was named SAB chairman earlier this year.
"As chair of The Welch Institute's SAB, I am eagerly looking forward to working with Tony Cheetham and Kristin Persson to help develop the institute into a powerful, distinctive force in research on advanced materials," Tirrell said. "These colleagues bring a rich breadth of experience not only in leading materials science but also in guiding successful organizations in materials research." 
The Welch Institute combines fundamental chemistry and materials science with the latest in machine learning and artificial intelligence to accelerate the discovery, design and manufacture of the next generation of materials. The goal is to revolutionize energy systems, sustainable water, space systems, telecommunications, manufacturing, transportation, security and more. 
-30-
Follow Rice News and Media Relations via Twitter @RiceUNews.
Related materials:
The Welch Institute: https://welchinstitute.org/
Images for download: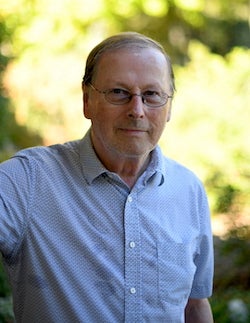 https://news-network.rice.edu/news/files/2021/11/1129_WELCH-1-WEB-CHEETHAM.jpg
CAPTION: Sir Anthony Cheetham.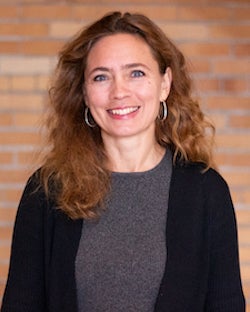 https://news-network.rice.edu/news/files/2021/11/1129_WELCH-2-WEB-PERSSON.jpg
CAPTION: Kristin Persson.
About The Welch Institute 
The Robert A. Welch Foundation committed $100 million to establish The Welch Institute at Rice University, the largest grant in the foundation's 65-year history, as part of a strategic partnership focused on advanced materials research. The goal of The Welch Institute is to attract top researchers from around the world to collaborate with Rice University's internationally renowned faculty and scientific resources, making the institute a center of intellectual discovery, innovation and transformation in advanced materials. The institute is governed by an independent board of directors and advised by a scientific advisory board. For more information about The Welch Institute, visit https://welchinstitute.org/. 
About Rice University 
Located on a 300-acre forested campus in Houston, Rice University is consistently ranked among the nation's top 20 universities by U.S. News & World Report. Rice has highly respected schools of Architecture, Business, Continuing Studies, Engineering, Humanities, Music, Natural Sciences and Social Sciences and is home to the Baker Institute for Public Policy. With 4,052 undergraduates and 3,484 graduate students, Rice's undergraduate student-to-faculty ratio is just under 6-to-1. Its residential college system builds close-knit communities and lifelong friendships, just one reason why Rice is ranked No. 1 for lots of race/class interaction and No. 1 for quality of life by the Princeton Review. Rice is also rated as a best value among private universities by Kiplinger's Personal Finance.