Increasing the number of refugees resettled to the U.S. is critical for the well-being of refugees across the globe, according to an expert from Rice's Baker Institute for Public Policy.
Eighty percent of the world's refugees and nearly half of its migrants live in developing countries, said Kelsey Norman, fellow for the Middle East and director of the Baker Institute's Women's Rights, Human Rights and Refugees Program.
Norman's book, "Reluctant Reception: Refugees, Migration and Governance in the Middle East and North Africa," examines Egypt, Morocco and Turkey — three such countries that host large numbers of refugees and migrants — to explain the politics of asylum in the region.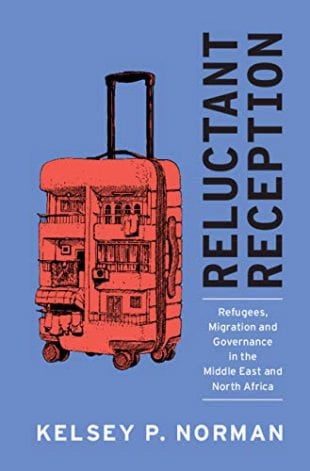 Norman said that by admitting migrants and refugees, allowing them to form large informal economies and permitting international organizations to provide them with basic services, "reluctant" countries often receive tangential benefits in the form of development aid. But this "strategic indifference" leaves refugees and migrants subject to rapidly changing security environments and without important legal protections, she argues.
"Understanding this type of policy has enormous implications for other countries like Mexico or Guatemala that are being turned into host states due to changing U.S. migration policies," Norman said. "With migrants and refugees no longer able to easily reach the U.S. border, Mexico and Guatemala will have to reckon with how to manage these populations and how to develop their own asylum systems."
Norman said the Biden administration's promise to raise the number of refugees resettled to the U.S. to 125,000 — far more than former President Donald Trump's cap of 15,000, an all-time low — "is critical for restoring America's stature in the world as a leader on refugees. This ensures that other countries believe we are doing our fair share, thereby encouraging them to also follow through on refugee-hosting commitments."
Norman and Abdoul-Raoufou Ousmane, a program associate with the Immigrant Health ACCESS Project at the University of North Carolina at Greensboro and a former refugee, will discuss Norman's book and immigration policy in a Baker Institute webinar Feb. 16.