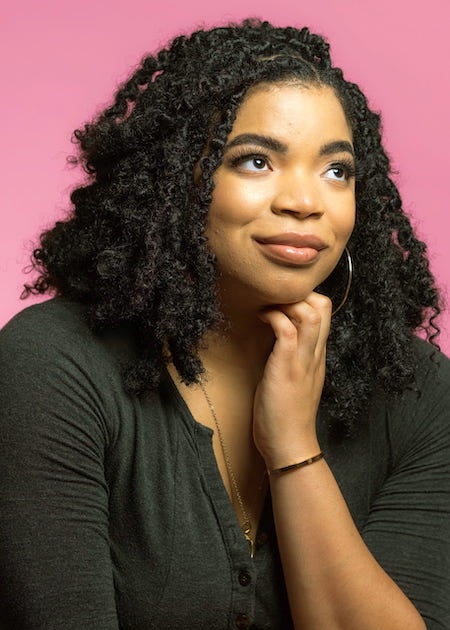 Taylor Crain came to Rice to tell stories and build worlds. For the last four years, she's done just that as an English major — and soon she'll be doing it for a living at Electronic Arts (EA), where the company created a role for her as Positive Play coordinator after she impressed during a summer internship.
Crain leaves an impression wherever she goes. It's true of the time the McKinney, Texas, native was invited to try out for the Youth Olympics 3-on-3 basketball team (after she and her sister won a men's tournament in front of a scout). And it's true of her time at Rice, where Crain said she felt her tenacity, sensitivity and intelligence were valued in unexpected ways.
"People can be intimidated by go-getters, and some organizations don't like to give you room to grow and create things within its ecosystem," said Crain, who visited Harvard University and other Ivy League schools as a prospective student before choosing Rice — which, in turn, impressed her during Vision Weekend.
"I could tell Rice was more collaborative," Crain said. "The teachers allowed you to be yourself and really wanted to support your research and help you find alternate ways of conceiving ideas, and I really liked that." As a freshman at Lovett College, she quickly found that Rice is also the kind of place where, she said, "if you don't see it, you can create it."
Seeking an outlet for more professional development in artistic and creative fields, she founded the Rice Creative Society and hosted popular events such as sold-out screenings of "Black Girl Church" and a "Personal Branding Workshop" with a Lovett alum. Sensing a need for more empowering spaces for Black female undergrads, she co-founded the Rice Black Women's Association and facilitated retreats and other self-care events.
"She knows the importance of creating her own village," said Jacqueline Couti, the Laurence H. Favrot Professor of French Studies, who noticed Crain attended every single session of a 2019 conference Couti organized on Black feminism. "She also has a very sharp mind and clear ideas of how to challenge norms to make the world a better place for all no matter race, color, gender affiliation — all of it."
Rice has given me so many opportunities to become myself and I want people to know that they can become themselves here too.
The two ended up spending two semesters working together on the theoretical framework of the novel Crain is finishing as part of her senior creative thesis. It's part of a planned fantasy series Crain has been writing since she was 15 years old, having first been inspired by Madeleine L'Engle's classic "A Wrinkle in Time" at 9 years old — and wanting ever since to create a world of speculative fiction anchored by a young Black girl like herself.
"It's a little bit surreal because I've been working on this fantasy trilogy for a long time now, and I'm happy that I'm reaching an endpoint — for the research, at least," Crain said. "So that makes me happy and excited."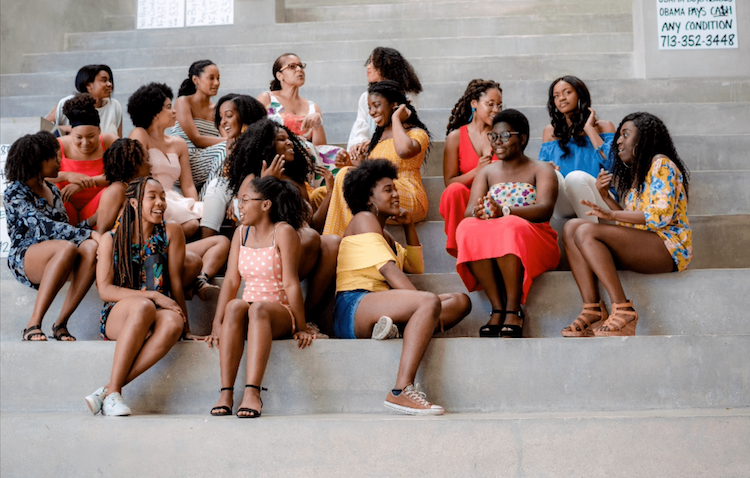 She credits Couti as well as English professors Justin Cronin (himself the bestselling author of a popular sci-fi series recently adapted for television) and Timothy Morton (the bestselling "philosopher prophet of the Anthropocene") for giving her guidance as she developed her fantasy world — one she said "became this rabbit hole of getting into Black radical theory, and feminist theory across philosophy, sociology and economics, while really trying to imagine what a better world looks like."
When she wasn't researching her novel, performing at Africayé or writing award-winning features for the Rice Thresher, Crain was making the most of her time at Rice, learning from the Doerr Institute for New Leaders and working with the Student Association on the Pro-Black Task Force to champion the Black experience at Rice and beyond the hedges. And increasingly, Rice sought out Crain's input too.
Crain was invited to participate in the steering committee for Rice's Center for African and African American Studies, which launched in 2019. Crain also served on the Dean of Humanities Advisory Committee from 2018 until graduation and on Rice's Task Force on Slavery, Segregation and Racial Injustice.
"For students to be involved with how things are positioned and articulated to the Board of Trustees and President (David) Leebron has been amazing," said Crain, who also found value in the opportunity to help create the Rice she and her peers would like to see.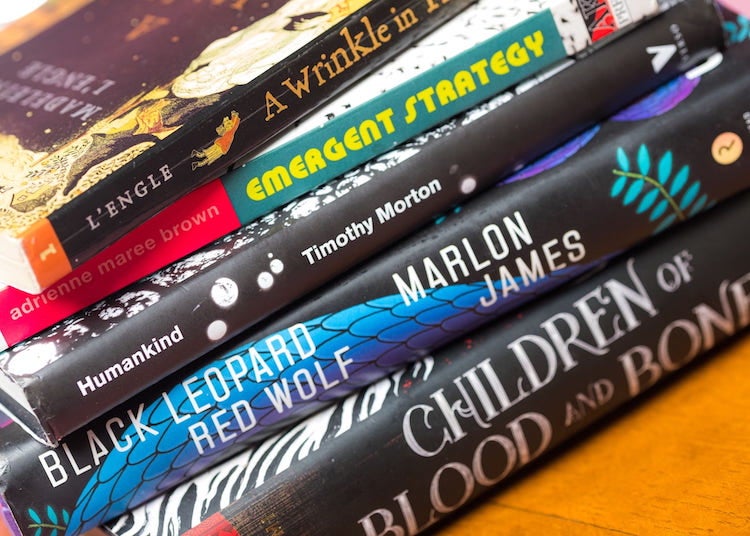 As she looks ahead to her future, Crain is proud of the legacy she's leaving at Rice and excited to become the kind of active alumna who brings even more Owls into the fold.
"Rice has given me so many opportunities to become myself and I want people to know that they can become themselves here too — and I'm just like, 'Come to Rice!'" she said.
A big-picture person, Crain is also cognizant of shifting the perspective at an R1 research university like Rice to recognize the tremendous importance of work done in the humanities.
"I'm happy to contribute to helping change that narrative," Crain said. "Especially now with everything being tech, the human touch is needed more than ever, and knowing how to connect with people and tell stories will always be important."