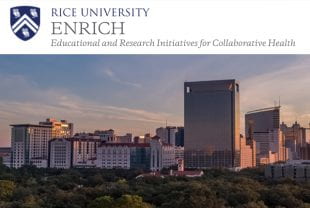 Six research collaborations between faculty from Rice and institutions in the Texas Medical Center (TMC) have received seed grants through programs facilitated by Rice's Educational and Research Initiatives for Collaborative Health (ENRICH).
The grants include the third round of awards from ENRICH and Baylor College of Medicine's Michael E. DeBakey Department of Surgery and inaugural grants from the Rice Provost's TMC Collaborator Fund.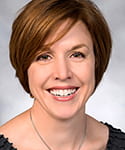 Established in 2016, ENRICH advises the provost on TMC collaborations, engages faculty in starting and strengthening those collaborations and helps remove barriers to them. In 2020, more than 21% of Rice faculty were engaged in active collaborations with TMC research partners, and one-third of projects funded by Rice's COVID-19 Research Fund included TMC collaborators.
"Partnerships with TMC are an institutional priority, and they enable our faculty to translate their research to clinical practice, directly benefiting the Houston community," said Marcia O'Malley, special advisor to the provost on ENRICH and the Thomas Michael Panos Family Professor in Mechanical Engineering. "ENRICH has been instrumental in facilitating faculty engagement with TMC partners, reducing barriers to collaboration and investing institutional resources in new partnerships."
The Provost's TMC Collaborator Fund awarded $60,000 in grants to:
Rice ENRICH and Baylor's Interdisciplinary Surgical Technology and Innovation Center (INSTINCT) awarded $60,000 in grants to: