Ruth López Turley, a prolific education researcher, professor of sociology and director of Rice University's Houston Education Research Consortium (HERC), has been selected as the next director of the university's Kinder Institute for Urban Research after current director Bill Fulton steps down June 30, 2022.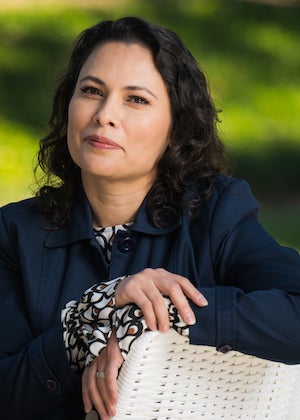 "I am extremely honored to step into this role," Turley said. "Together with the institute's talented staff, we will continue to advance the institute's mission to build better cities and improve people's lives through data, research, engagement and action."

"I have great confidence in Ruth Turley's leadership, locally and nationally, and look forward to the continued growth of the institute," said Rich Kinder, chairman of the advisory board. "I also want to recognize Bill Fulton for firmly establishing the institute as a thought leader on how cities evolve and work to address the challenges that communities are facing."

Turley, who currently serves as an associate director for the Kinder Institute, has been at Rice since 2010. Raised on the U.S.-Mexico border, she experienced firsthand the hardships caused by educational inequities. That inspired her academic work and led her to found HERC, which brings researchers and school district leaders together to improve educational opportunities for all students. She is also the founder of the National Network of Education Research-Practice Partnerships, which develops and connects partnerships like HERC across the nation.

"I'm thrilled that Ruth will lead the Kinder Institute," said Rice Provost Reginald DesRoches, who will assume office as the university's next president in July. "She is a dynamic leader who is well respected by the faculty and the broader Houston community, and I think this is the natural next step for a researcher and leader of her caliber. I look forward to working with Ruth as she begins a new chapter for the institute and for Rice."

Turley said she hopes to elevate the institute's impact through solutions-focused research, deeper engagement with the community and a focus on the intersections of research areas such as education, housing and transportation.

She commended Fulton's leadership and the strong foundation he laid for the Kinder Institute, growing it from a small and relatively obscure team of researchers to a prominent and highly respected institute. 

"Each member of our team has played a huge role in making this happen," she said.

Fulton joined the Kinder Institute as director in 2014 and transformed it into a go-to urban think tank for public policy leaders in the Houston area. On issue after issue — including the response to Hurricane Harvey, public pensions and city finances, affordable housing, K-12 education and metropolitan growth — Houston's civic and government leaders look to the Kinder Institute for impartial research and advice.

Under Fulton's leadership, the institute has also expanded its outreach, developing a strong public following for discussion of urban issues with the Kinder Institute Forum and Urban Reads events series and the Urban Edge blog. The institute has also built on Stephen Klineberg's success with the Kinder Houston Area Survey and is now transitioning to a new and expanded survey under the leadership of Robert Bozick, senior fellow at the Kinder Institute and associate director of the Kinder Houston Area Survey.

"The Kinder Institute has accomplished more than I ever thought possible when I arrived," Fulton said. "We are well positioned for Ruth to take the institute to the next level and make it a permanent and influential part of Houston's policy fabric."

"When we appointed Bill as the director of the Kinder Institute in 2014, we were confident that the breadth of his experience and his enthusiasm for contributing to the improvement of cities would launch the institute on a great trajectory," said Rice President David Leebron. "He has indeed done an extraordinary job, establishing it both as a key urban policy resource in Houston and an influential institute on urban issues nationally. I am thrilled that Ruth López Turley, a truly remarkable researcher and participant in vital policy issues, will continue to elevate the Kinder Institute's impact here in our home city and beyond."

Turley is a graduate of Stanford University and received her master's degree and Ph.D. in sociology from Harvard University, where she participated in the Kennedy School's Multidisciplinary Program in Inequality and Social Policy. More information is available online at https://kinder.rice.edu/people/ruth-n-l%C3%B3pez-turley.

To learn more about the Kinder Institute's work, visit https://kinder.rice.edu/.