HOUSTON – (Oct. 19, 2021) – An innovative project led by Rice University's Baker Institute for Public Policy is among 12 finalists named today in the first international Climate Challenge Cup competition. The winners will be announced at an innovation showcase and ceremony Nov. 10 at COP26, the United Nations 2021 Climate Change Conference in Glasgow, Scotland.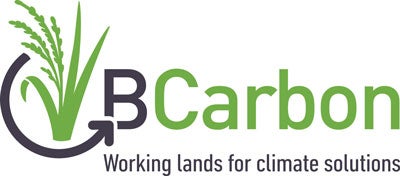 The Baker Institute proposal, the Texas Carbon Market, with United Kingdom partners Future Foods Solutions and Yorkshire Water, would help reduce local and regional carbon emissions with a goal of net zero.
"Our solution is innovative because it proposes the development of a market, rather than direct regulation, to address an environmental problem," the institute's project team wrote in its application. "The Texas Carbon Market will create incentives to expand environmentally beneficial behavior by recognizing soil carbon storage as a monetizable property right."
Since November 2019, the Baker Institute has hosted a multiconstituent stakeholder working group to develop operating principles for an innovative measurement-based standard. BCarbon was established as a result of those efforts, creating a standard that not only promotes increased sequestration of carbon dioxide in soils but also certifies it as organic carbon.
That standard would facilitate a robust market for soil carbon storage, according to the institute. Texas land could be a transformative piece in the global effort to address carbon dioxide emissions while stimulating rural economies, the project team said.
"This straightforward market-based solution for climate management also provides ancillary ecosystem benefits and could result in the largest grassland conservation and restoration program on record, all by allowing landowners to monetize the value of ecosystem services," the team wrote. "As such, it will also increase the economic welfare of rural communities.
"This solution can remove up to one-third of the U.S. carbon footprint while offering a much-needed economic opportunity to Texas manufacturers and ranchers alike," said the team's application. "When the Texas Carbon Market takes root, it will be transformative economically, ecologically and socially."
The team includes attorney Jim Blackburn, a professor in the practice of environmental law at Rice and co-director of the university's Caroline Masiello, a professor of Earth, environmental and planetary sciences at Rice; and Kenneth Medlock, the James A. Baker III and Susan G. Baker Fellow in Energy and Resource Economics and senior director of the Baker Institute's Center for Energy Studies.
Blackburn and Masiello are Rice faculty scholars at the institute.
The Climate Challenge Cup showcases transformative partnerships between research bodies, civic organizations and communities to combat climate change. It brings together knowledge and experience from across the U.K. and United States to create a network of innovators helping affected communities adapt to climate change or achieve net-zero carbon emissions.
The Climate Challenge Cup is supported by the U.K.'s Department for Business, Energy and Industrial Strategy with a grant to run the competition, and by the city of Glasgow. It is being organized by The Young Foundation in the U.K. and MetroLab Network in the U.S. Supporters also include the U.K.'s Science and Innovation Network, Innovate UK, the University of Glasgow and Vertigo Ventures.
For information about the Baker Institute project and its BCarbon storage standard, see https://bcarbon.org.
For more information about the Climate Challenge Cup, go to www.climatechallengecup.com
-30-
To schedule an interview with the Baker Institute project team, contact Jeff Falk, director of national media relations at Rice, at jfalk@rice.edu or 713-348-6775.
Related materials:
Follow the Baker Institute via Twitter @BakerInstitute.
Follow Rice News and Media Relations via Twitter @RiceUNews.
Founded in 1993, Rice University's Baker Institute ranks as the No. 1 university-affiliated think tank in the world and the No. 1 energy think tank in the world. As a premier nonpartisan think tank, the institute conducts research on domestic and foreign policy issues with the goal of bridging the gap between the theory and practice of public policy. The institute's strong track record of achievement reflects the work of its endowed fellows, Rice University faculty scholars and staff, coupled with its outreach to the Rice student body through fellow-taught classes — including a public policy course — and student leadership and internship programs. Learn more about the institute at www.bakerinstitute.org or on the institute's blog