At a Dec. 17 celebration and reception for top donors to this year's Rice United Way Campaign, the fundraising effort's staff chair, Susann Glenn, declared the annual effort had once again met — and surpassed — its ambitious goal.
"On behalf of more than 680 Rice employees, I'm proud to say that so far, we have raised $256,596," Glenn announced to a burst of applause from the crowd.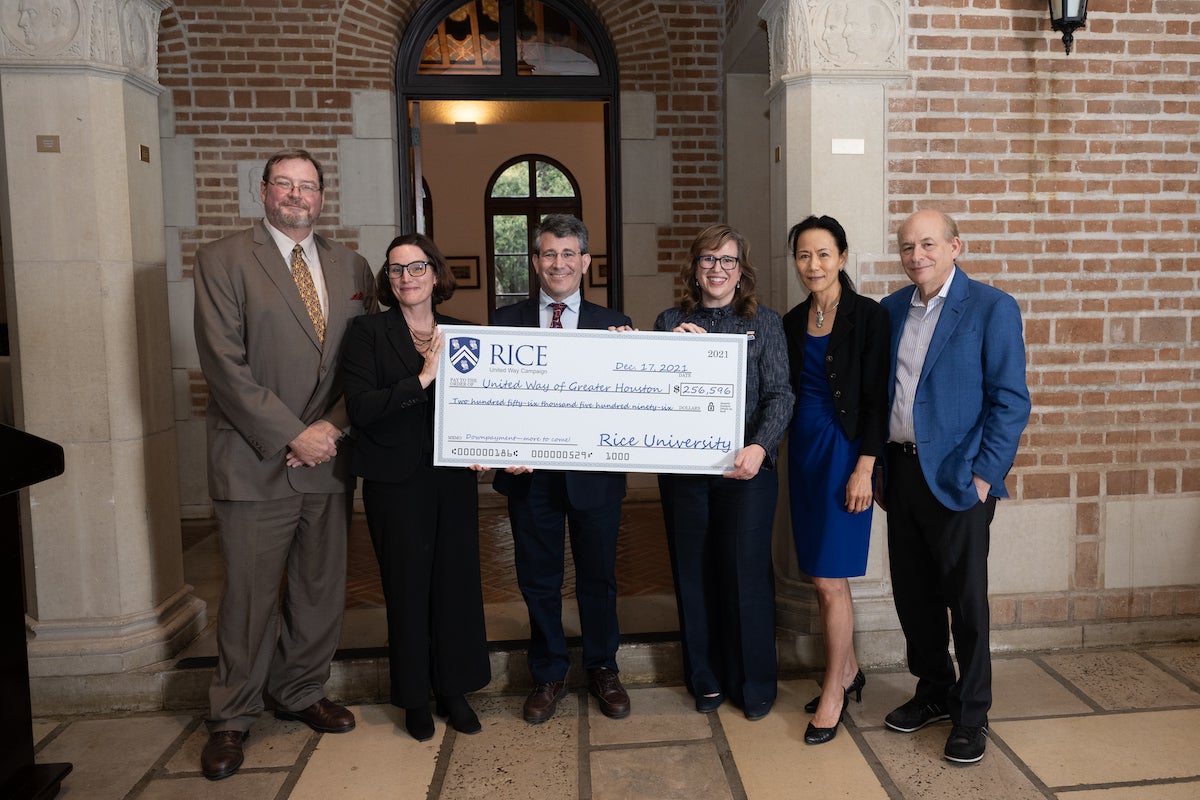 The event at Rice's Faculty Club wasn't just held to celebrate the university's top United Way donors and to present a massive check to United Way of Greater Houston President and CEO Amanda McMillian. It was also an occasion to thank outgoing Rice President David Leebron (an honorary campaign chair) and his wife, Y. Ping Sun (the campaign's lead donor chair) for their dedication to supporting the United Way throughout their nearly 18 years of service to Rice.
"During your time here, there has been a total contribution of over $3.64 million to the United Way," McMillian said. "That's real change that gets to happen in Greater Houston because of your leadership and commitment, and because of the leadership of all of you here today."
In their remarks, Leebron and Sun thanked all of the Rice employees present whose contributions are strengthening the United Way's critical local initiatives to support those in need, as well as the staff and faculty campaign committee members who encouraged their colleagues to join the cause. They highlighted Rice Board of Trustees Chairman Robert Ladd for his $25,000 in matching contributions to the effort, and praised Glenn, faculty chair Doug Natelson and director of university relations and campaign chair Greg Marshall for their commitments to the cause.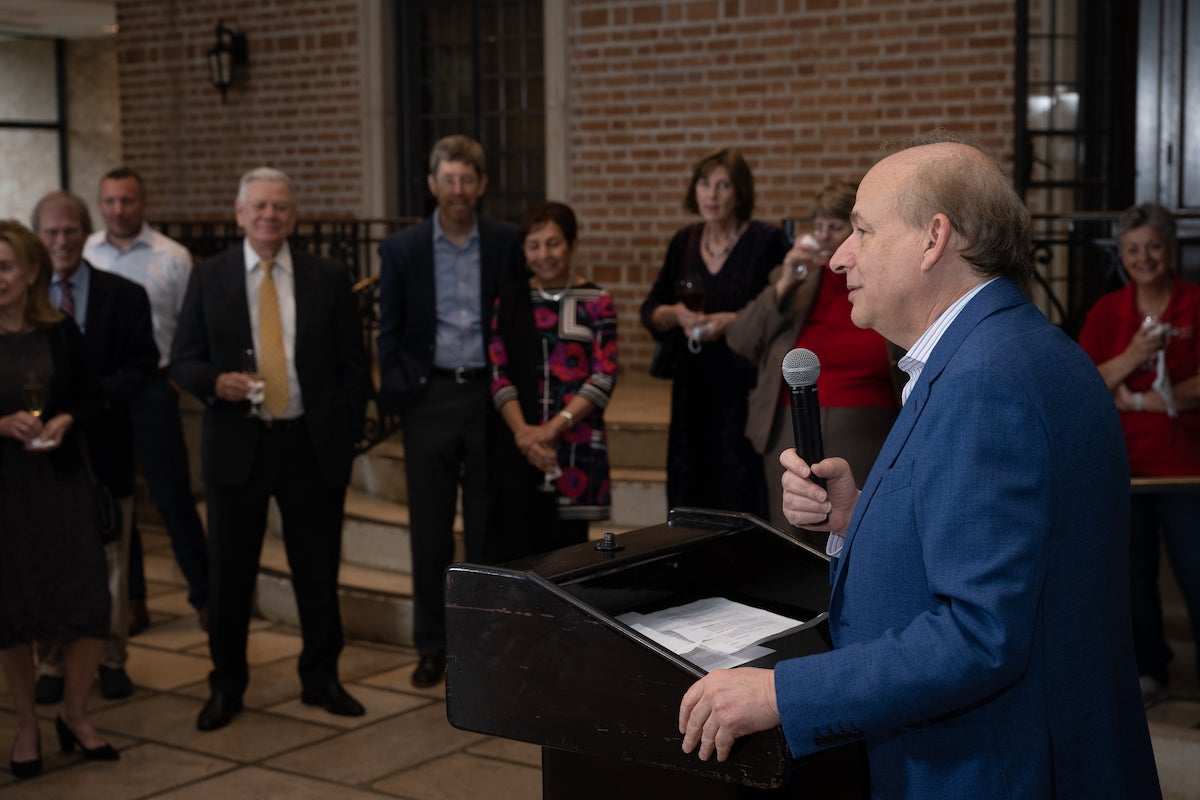 "We have sought as a university to be more engaged than ever with the city, to really be one of the engines of success in this city," Leebron said. "But we have to show that not only collectively, but individually, and this room is full of the folks who have done that."
While the 2021 campaign has already surpassed its goal, Rice employees who have yet to pitch in are still encouraged to contribute through Martin Luther King Jr. Day, the official final day of the campaign.
Campaign pledges can be made by automatic payroll deduction through imagineOne, spread across all of an employee's 2022 paychecks. Those interested in contributing any amount via cash, check, credit card payment or payroll pledge can get started by filling out the pledge form on the Rice United Way Campaign website, unitedway.rice.edu. The website also includes details on how to designate donations to be steered toward specific United Way agencies and initiatives.