HOUSTON – (Sept. 3, 2021) – As the United States prepares to commemorate the 20th anniversary of the terrorist attacks on Sept. 11, 2001, Rice University experts are available to comment on a variety of related topics.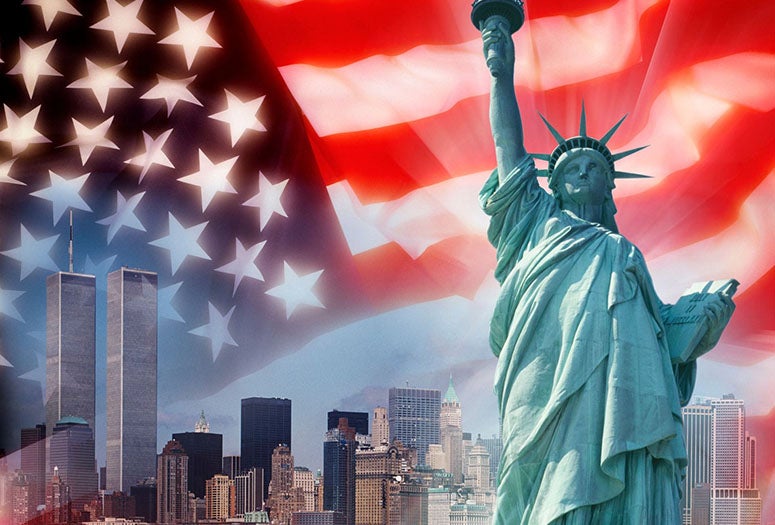 Tom Kolditz, founding director of Rice's Doerr Institute for New Leaders, discusses 9/11 in several chapters of his book "In Extremis Leadership: Leading as if Your Life Depended On It." A retired brigadier general, Kolditz led the Department of Behavioral Sciences and Leadership at the U.S. Military Academy for 12 years. He can talk about how to lead through tragedy, when people are fearful and other specific points of crisis leadership. Five of Kolditz's close colleagues were killed in the Pentagon attack.
He said the way both civilian and military leaders have treated those killed by COVID-19 compared with victims of 9/11 is "pretty dramatically different, and in many ways much harder on families."
Joe Barnes, the Bonner Means Baker Fellow at Rice's Baker Institute for Public Policy, is a former diplomat and is available to discuss geopolitics following 9/11.
Paul Brace, the Clarence L. Carter Professor of Political Science, can discuss 9/11's lasting effects on U.S. politics and social relations and the country's standing in the world. He said the attacks and everything that followed have led Americans to rank 9/11 (in a Sept. 2 USA Today poll) second only to the immediate threat of COVID-19 as having lasting consequences on Americans' lives.
"Ultimately, 9/11 changed the way we are viewed and how we think about our role in the world," he said. "It placed significant burdens on our military families and tragic costs on citizens in Afghanistan and Iraq. It produced costly and continuing governmental interventions internationally and domestically that in turn have placed modest to substantial burdens on U.S. citizens, leading Americans to view it 20 years later as a major force of change on their lives."
Craig Considine, a lecturer in sociology and expert on Islam, is available to discuss the international perception of Islam and Muslims post-9/11.
"The misperception of Islam and Muslims as inherently violent, radical and antithetical to 'Western values' persists as the 20th anniversary of 9/11 approaches," he said. "Media depictions of global events often have the effect of reproducing stereotypes and deepening the gap between communities and nations. There is an urgent need to clear up misconceptions and to enhance interfaith as well as inter-civilization dialogue. Our future depends on it."
Kristian Coates Ulrichsen, a Baker Institute fellow for the Middle East, can discuss the U.S.-Saudi Arabia relationship, how it has evolved since 9/11 and where things stand today.
Richard Stoll, the Albert Thomas Professor of Political Science, is available to discuss the impact of 9/11 on foreign policy.
"The attacks of course were the reason the U.S. began its involvement in Afghanistan, which has just ended after 20 years," he said, noting that the U.S. withdrawal has already helped Afghanistan return to being a home for terrorist groups capable of committing acts against the U.S.
"The 9/11 attacks also served to make combatting terrorism a much higher priority for the U.S. military, the U.S. intelligence community and the U.S. government as a whole," he said. "While these changes do not eliminate the chances of a significant terrorist attack against the U.S., we are certainly better prepared than we were prior to 9/11."
For more information or to schedule an interview, contact Amy McCaig, senior media relations specialist at Rice, at 217-417-2901 or amym@rice.edu.
-30-
This news release can be found online at news.rice.edu.
Follow Rice News and Media Relations on Twitter @RiceUNews.
Photo link: https://news-network.rice.edu/news/files/2021/09/92348649_l.jpg
Photo credit: 123rf.com
Located on a 300-acre forested campus in Houston, Rice University is consistently ranked among the nation's top 20 universities by U.S. News & World Report. Rice has highly respected schools of Architecture, Business, Continuing Studies, Engineering, Humanities, Music, Natural Sciences and Social Sciences and is home to the Baker Institute for Public Policy. With 4,052 undergraduates and 3,484 graduate students, Rice's undergraduate student-to-faculty ratio is just under 6-to-1. Its residential college system builds close-knit communities and lifelong friendships, just one reason why Rice is ranked No. 1 for lots of race/class interaction and No. 1 for quality of life by the Princeton Review. Rice is also rated as a best value among private universities by Kiplinger's Personal Finance.