Estefania Barajas, a Rice Architecture graduate student, has won the Water Collaborative of Greater New Orleans' Edible Planter Box Design Competition. Her design will be used to house community produce throughout New Orleans in an effort to combat food insecurity, and it will be exhibited during NOLA Water Week in November.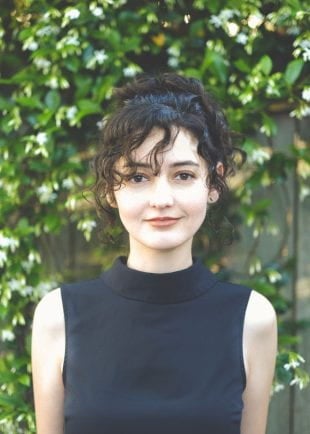 In partnership with Anova and Green Theory, the Water Collaborative's design competition aims to support urban resilience using innovative design. Barajas's entry, Planter Ludo, is a self-watering planter created to meet the height and accessibility needs of the most vulnerable: children, the elderly and those with disabilities.
"From my time spent volunteering in community gardens, I noticed that a lot of the planters were tall in an effort to ease people's backs, but they weren't accessible to everyone," Barajas said. "I decided to make a box that could do both. The design includes a smaller option that can be accessed by children and people in a wheelchair as well as the taller planters I was used to working with."
Barajas focused on simplicity to create a planter box that could be arranged in a myriad of ways. Its lightweight nature allows it to move easily, and it can fit through doorways or be transferred to rooftops.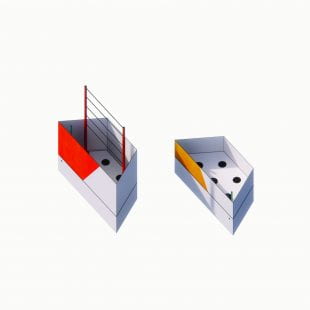 "I knew that it needed to be very simple and work for any need," she said. "If the site can only hold two planters, it will look good. If a school has a series of planters, a unique arrangement can be created. The ability to make your own arrangement with this design makes it both useful and visually interesting."
Through its trapezoid shape, Planter Ludo encourages the essence of play and allows for a system that is simple, modular and flexible. Barajas aimed to design a planter at the intersection of education and play that can capture a child's attention while demonstrating its operational components.
Barajas' passion for fighting food insecurity was formed at an early age. Originally from Laredo, Texas, she grew up in a food desert and learned firsthand that education must be incorporated into solutions.
"My project aims to normalize urban agriculture and create spaces that can provide food education, fresh food and entrepreneurial opportunities for underserved communities," said Barajas, whose topic is urban farming. "My research explores the capacities of urban design's ability to rematerialize the dramatic loss of open space within our cities and proposes an outdoor commons that responds to the user, allowing it to assume a variety of programmatic functions while maintaining a relatively small footprint."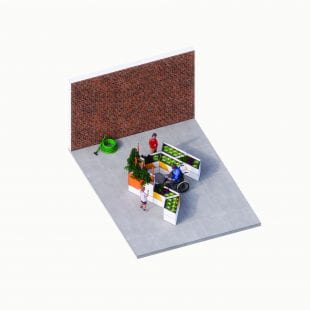 To introduce an alternative educational experience, Barajas' thesis will focus on a small prototype structure that integrates kitchen equipment, planters, surface tables, storage and water collection systems that can be implemented in almost any urban setting — from vacant lots to local schools.