Longtime education scholar and advocate died April 1
Linda McNeil, the co-founder and longtime director of Rice University's Center for Education who dedicated her life to addressing educational inequity, curriculum and public school reform, died April 1. She was 77.
Born Dec. 4, 1943, in Fairfield, California, she was the daughter of Thomas Willard and Oleta Kelley McSpadden and grew up in the oil fields of West Texas before moving with her family to Tulsa, Oklahoma. She followed in the footsteps of her mother and grandmother when she went into teaching.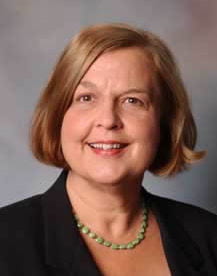 "Teaching is in my bones," McNeil said in a 2014 Q&A with Inspiring Houston Women. She took the family business seriously, teaching high school for a number of years before earning a Ph.D. in curriculum and instruction from the University of Wisconsin in 1977. She then applied her skills to training new teachers at Rice, with additional teaching stints at Harvard University, Stanford University and the University of Washington.
But her passion for education didn't end with teaching. McNeil and Ronald Sass founded Rice's Center for Education in 1988 as a way to use university resources, including academic research, to address education inequity. The center designs, funds and operates programs to retrain urban teachers in their subject fields and in children's learning and cultures. Under McNeil's leadership, the center became a significant force for school change in Texas and across the nation by fostering close relationships with school practitioners, community leaders, policymakers and children.
"I have very fond memories of Linda, who was such an earnest and persistent champion of meaningful school reform," said Richard Smith, the George and Nancy Rupp Professor of Humanities Emeritus. "She was a wonderful colleague, an effective spokesperson and an inspiration for all of us who believe in the value of linking our professional expertise to the needs and interests of primary and secondary teachers and their students."
Nonie Harcombe, a research scientist who joined McNeil at Rice's Center for Education to develop and direct the Rice/Houston ISD Model Science Lab Project, praised McNeil's focus on meaningful school reform, including teacher professionalization and the aim for authentic learning by students. The collaboration produced a unique project that selected a few teachers each year to participate in a sabbatical year of intense professional development in science content, teaching methodologies, learning technologies and peer leadership. The training and application occurred at the physical site of the Model Lab within an HISD school where each participant instructed a single class of science students throughout the year.
"Professional evaluators determined that this program had the most measurable positive impact on both teachers and students compared to any other program they had assessed in HISD," Harcombe said. "Furthermore, the effects were long-lasting, with significant differences in the classrooms monitored years after intervention of the participating teachers.
"Her professional achievements in education always focused on what would best serve all students, especially the disadvantaged," Harcombe continued. "She was a passionate force, and a generous friend, mentor, colleague and creative thinker."
A prolific researcher, McNeil focused on urban schooling, teaching and learning, school curriculum, school organization and policy and educational equity. She authored two books as well as numerous peer-reviewed articles and book chapters. Her first book, "Contradictions of Control: School Structure and School Knowledge," was a seminal volume in the field of education for its analysis of the effects of bureaucratic schooling on the quality of teaching and learning.
"Dr. McNeil was a brilliant curriculum and systems theorist who influenced the field of education on a national level," said Eileen Coppola, who worked with McNeil at Rice and is now a senior director with the New York City Department of Education. "Her groundbreaking book, 'Contradictions of Control,' highlighted the negative effects of external control systems on the soul of teaching and learning in real classrooms. Her work was compelling because she showed how increasing external control would make teaching more technical, more responsive to standardized tests, and in the process we would lose the qualities of intellect, passion and creativity."
McNeil delivered many talks at scholarly and professional meetings. She also served in a number of professional roles related to her discipline, including editor of the prestigious American Educational Research Journal: Social and Institutional Analysis.
"Linda McNeil is one of the main reasons I am at Rice," said Judy Radigan, now director of the education department in the Glasscock School of Continuing Studies. "She brought me in to the Center for Education to do research with her. She gave me three days to research Annenberg's A+ Challenge in Houston public schools. Then we stayed up all night on dial-up internet crafting the paper due in the morning. Now, writing is always a collaboration for me."
McNeil's impact wasn't limited to her teaching background and research pursuits. She also understood the importance of communicating her work to the public, which she did regularly through interviews with local and national media outlets, including a sit-down session with "60 Minutes" for a 2000 story about educational testing.
"She possessed a fierce and penetrating intellect, the courage to defend her ideas even if unpopular, and an ability to describe significant undercurrents of change in the face of public education over her lifetime," Coppola said. "She was an extremely generous colleague, mentor and teacher, supporting younger scholars from diverse backgrounds who have gone on to influence our educational systems. Her passionate commitment to providing a deeply meaningful, equitable education for all has had a lasting mark on how we think about public education, and will continue to influence how leaders in the field construct or critique education policy."
"Linda always fought hard, and was on the side of the angels," Smith said. "Her presence and her passion will be sorely missed."
McNeil is survived by daughters Kathryn McNeil and Carrie McNeil, brother Thomas Kelley McSpadden and his wife Sal, a grandson, two nieces, two great-nephews, two cousins and her dog, Seeger. Arrangements for a memorial service are pending.