World's largest, richest student startup competition reveals participants Friday
The Rice Business Plan Competition — the world's largest and richest student startup competition — will announce the teams invited to participate in this year's edition on Friday.
More than 440 student startups have applied for the April 6-9 competition hosted by the Rice Alliance for Technology and Entrepreneurship and the university's Jones Graduate School of Business. The top startups deemed to have the best investment potential will be revealed via video at 10 a.m. CST.
What: Rice Business Plan Competition teams announcement.
When: Friday, Feb. 26, 10 a.m. CST.
Who: Peter Rodriguez, Rice Business dean; Brad Burke, Rice Alliance managing director; and Catherine Santamaria, Rice Business Plan Competition director, will make the announcement.
Where: Watch the announcement at rbpc.rice.edu, on YouTube at https://www.youtube.com/ricealliance, via Facebook at https://www.facebook.com/RiceAlliance/, on Twitter at https://twitter.com/ricealliance or on LinkedIn at https://www.linkedin.com/rice-alliance-for-technology-and-entrepreneurship.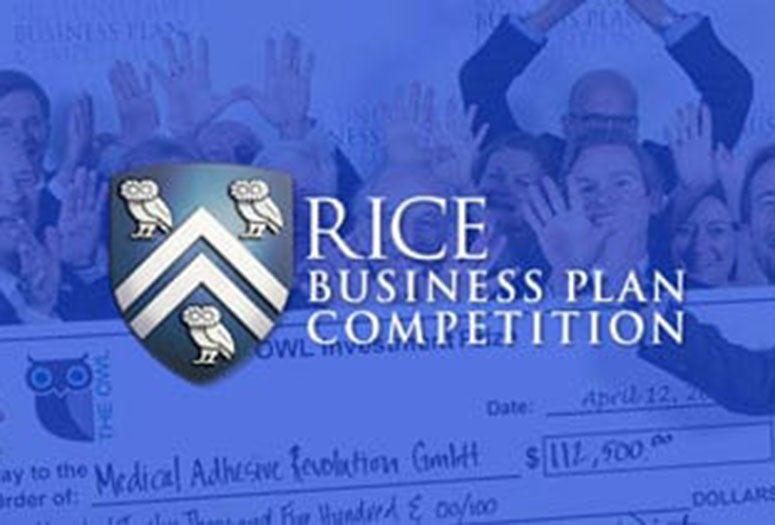 The student startup teams selected will compete in five categories: energy, clean tech and sustainability; life sciences and health care solutions; consumer products and services; hard tech; and digital enterprise.
This year's event will be the 21st annual competition drawing teams from around the globe who will again compete for prizes expected to top $1 million. Past competitors have raised more than $2.7 billion in total capital, and 237 startups have gone on to be successful. Two past alumni have achieved "unicorn status" with valuations greater than $1 billion each: Hyliion (2015 RBPC finalist) and Owlet Baby Care (2013 RBPC finalist).
For more information about the 2021 Rice Business Plan Competition, visit http://rbpc.rice.edu.