Ken Wolpin, the retired Lay Family Professor of Economics at Rice University and former department chair whose work revolutionized the field of labor economics, is this year's recipient of the Jacob Mincer Award for lifetime contributions to the discipline. The prestigious honor has been awarded annually since 2004 by the Society of Labor Economists.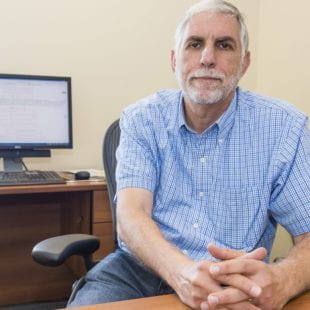 Wolpin, who is a founding faculty affiliate and current consultant and adviser to Rice's Texas Policy Lab (TPL), was recognized for his contributions to labor economics and demography, development economics, health economics and empirical methodology. He has authored or co-authored over 60 professional papers, most of them cornerstones in the field.
Wolpin's work centers around how life decisions, such as job choice and education, have lifelong implications for individuals and the economy at large. In that effort, he has been instrumental in collecting long-running longitudinal datasets tracking individuals from birth throughout their lives.
Wolpin's longtime colleague at Rice, Flávio Cunha, said his indispensable research is critical for public policy decision-making processes.
"The longitudinal datasets have contributed to hundreds if not thousands of papers on various topics," Cunha said. "His work has been an influence to many social science researchers today."
"Ken was and is a great scholar," added Diego Amador, a research scientist for the TPL and a former student of Wolpin. "Throughout his career, he didn't only tackle important and difficult questions. He also developed the computational methods to solve very difficult problems and contributed to the collection of data to be able to answer those questions."
"When approaching decisions that take place at a specific point in time and have consequences for the future, he was always trying to think through things in two different ways," Cunha said. "He considered how to approach the problem from a mathematical standpoint, while also thinking about data collection — that is, what kind of information is essential for the research process."
Cunha said that without a doubt, Wolpin's embrace of research and subsequent data collection is his most enduring contribution to the field of labor economics.
"This commitment on his part makes him, in my opinion, one of our great scholars," Cunha said. "He has had a truly tremendous impact on our discipline."
"Ken has pushed the boundaries of the science of economics at every direction one could," said Ekim Cem Muyan, a former student of Wolpin's who is now the executive director of the TPL. "I don't know of any other scholar within our lifetime who has done so much for a problem in every single direction. He's an influential, well-rounded scholar in every sense of the word."
This is the third lifetime achievement award received by Department of Economics faculty in recent years. In 2009, the National Tax Association awarded Professor Emeritus Peter Mieszkowski the Daniel M. Holland Medal for his contributions to the theory and practice of public finance, and George Zodrow, current department chair, the Steven D. Gold Award for contributions to state and local fiscal policy.
For more information on the Mincer award, visit https://www.sole-jole.org/jacob-mincer-award.