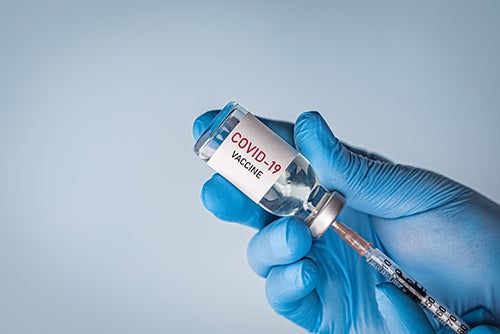 Rice has partnered with the Houston Health Department to provide first and second doses of the Pfizer COVID-19 vaccine to members of the university community and their families, and booster shots for those who are eligible as defined by the CDC and previously received two doses of the Pfizer vaccine.
Clinics will be held from 8 a.m.-5 p.m. Oct. 13-15 in the East Gym of Tudor Fieldhouse; registration is required. There will be 1,200 total vaccine slots available, approximately 400 per day.
To register, follow these steps:
1. Visit www.hhdvaccinations.org.
2. Create an account (during the process, you will be asked for an access code; leave this field blank).
3. Schedule your appointment by:
Completing screening questions.
Selecting a date and time.
Entering your date of birth.
Entering the invite code RiceU-Pfizer (case-sensitive).
Completing patient information.
4. Complete consent.
5. Finalize appointment.
For detailed instructions on registering, visit https://rice.app.box.com/s/qtaausmbs9vwn8jjizhqao1lom7w3aaw.
A government-issued ID or passport that includes your date of birth must be presented at your appointment, and those receiving a booster shot must have a vaccine card that includes the date and location they received their first two doses. For questions about getting a copy of your card, visit https://www.cdc.gov/coronavirus/2019-ncov/vaccines/expect.html#getting-your-vaccination-card.
For more information on COVID-19 protocols and vaccines at Rice, visit https://coronavirus.rice.edu/.