On the day after President Biden announced that every American will be eligible for a COVID-19 vaccine by May 1, two top Rice University scientists focused on the pandemic voiced both optimism and grave concern.
The beginning of the end of the virus is within sight in the U.S., they said, but they're deeply worried about what will happen during the next three months — especially in Texas.
"There's a lot to be excited about moving forward," said Peter Hotez, a renowned vaccine scientist who's a fellow in disease and poverty at Rice's Baker Institute for Public Policy. "I think the tough part is going to be the next few weeks and getting everybody through to the other side between now and June."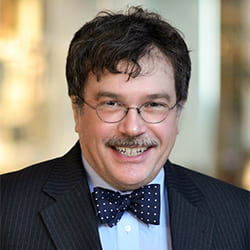 Hotez joined Rice infectious disease specialist Yousif Shamoo to discuss the past and future of the pandemic in a webinar as part of the Susanne M. Glasscock School of Continuing Studies' OpenRICE series. Hotez, who's become a familiar face to television news viewers, also serves as dean of the National School of Tropical Medicine at Baylor College of Medicine and co-director of the Center for Vaccine Development at Texas Children's Hospital. Shamoo is Rice's vice provost for research and the Ralph and Dorothy Looney Professor of BioSciences.
They warned about what Hotez called a "perfect storm of a lot of bad things" happening at about the same time in Texas. The U.K. variant of the virus, a more contagious and apparently deadlier mutation of the original COVID-19, is spreading rapidly. Texas lost a week of vaccination time during the hard freeze that shut down most of the state's power grid. And the state's governor has lifted its mask mandate and all safety restrictions on businesses just as college students are about to go on their spring break.
"I have great optimism for what's going to happen in Texas between July and the end of the year," Hotez said. "But I'm extremely worried about March, April and May and into June."
Both Hotez and Shamoo expressed dismay about Gov. Greg Abbott's decision to drop masks and other restrictions.
"I don't know what makes our elected leaders think this is going to go well," Hotez said. "This is not a time to be relaxing mask mandates. This is not a time to be inviting people to come down for spring break."
"We were so close, all we had to do was run out the clock …" Shamoo said. "From a scientist's point of view, it's very frustrating. I use the word 'frustrating,' but that's actually not the word I use at home."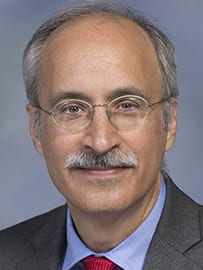 Shamoo said he's concerned that dropping mask requirements and social distancing protocols will give the virus a chance to spread before enough people have been vaccinated to create herd immunity. The consequences, he said, could be catastrophic.
"If you jump the gun, you give the virus a chance to escape," he said. "We call it an escape mutant, an opportunity for it to mutate and change and potentially make it so that it's not being effectively mitigated by the vaccine anymore, which would be a disaster.
One serious problem with the vaccination effort is that it was left up to the states, many of which turned most of the job over to pharmacy chains. But not everyone has access to a neighborhood drug store.
"We were never really set up to vaccinate large numbers of adults," Hotez said. "So now we're trying to play catch-up and put that system in place. I think we recognize that many of the low-income neighborhoods are pharmacy deserts. So putting in additional infrastructure is going to be essential."
The most important thing anyone can do at this point, Shamoo and Hotez agreed, is get vaccinated as soon as possible. It doesn't matter which vaccine you get, they said.
"The message is, take what you can get, because they all work really well," Hotez said. "Don't overthink it, don't try to cherry-pick it. Get what you can. They all work really well."
Video of the webinar will posted at https://glasscock-info.rice.edu/openrice/covid19-vaccines.