HOUSTON – (Nov. 4, 2021) – OpenStax and its 12 collaborators have received U.S. Department of Education funding to develop three new free, openly licensed textbooks for in-demand computer science courses. The books will be accompanied by comprehensive support, including educational technology and instructor training.
The textbooks, serving a sector of higher education that includes 2.5 million students, are expected to save students more than $110 million over five years.
OpenStax and the Consortium of Open Resource Educators (CORE) have received $1.13 million to develop the new texts. The funding will come from the Department of Education's Fund for the Improvement of Postsecondary Education (FIPSE), which supports technology upgrades at community colleges to back cybersecurity curriculum, provides grants to make college more affordable and expands access to open textbooks.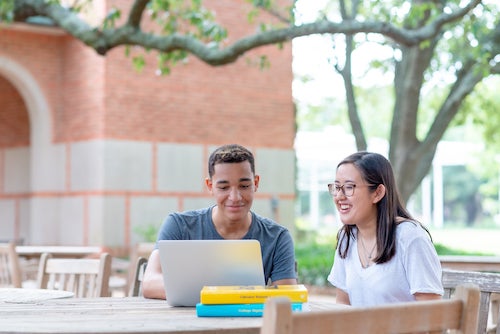 OpenStax, a Rice University educational technology initiative, leads CORE, which includes the Association of American Colleges and Universities, Pasadena City College, Florida International University, the Houston Community College System and Prairie View A&M University.
The new computer science textbooks will build on existing open educational resources. CORE will work with OpenStax's technology partners to integrate the texts' content with adaptive technology and create additional packages to accompany the books and provide professional development for effective instruction.
"The work CORE can do, thanks to this funding, will not only enhance student engagement in computer and data science programs, it will remove barriers for students — especially underrepresented minorities in STEM," said Daniel Williamson, managing director of OpenStax. "We are thrilled to have received this funding to be able to support more institutions and more students."
With the help of collaborators, OpenStax aims to increase student savings and improve workforce readiness. Industry collaborators like Intel will review the textbook content and provide real-world examples to enrich the student learning experience. Additional collaborators on the grant include Google, HP, Intel, zyBooks, the California State University System, the California Community College System's California Virtual Campus and the University System of Georgia.