Leonardo da Vinci, one of the original humanists, contended that all things were inextricably connected. This organically and endlessly entangled state of things is also the idea behind "Connections," a new podcast from Rice's School of Humanities.
Hosted by Jeffrey Kripal, the J. Newton Rayzor Professor of Religion and associate dean of humanities, "Connections" was conceived as a way to explore a topic that's long been fundamental to humanistic fields of study: interconnectedness. The podcast also serves to humanize those whom Kripal interviews, his fellow colleagues in the School of Humanities.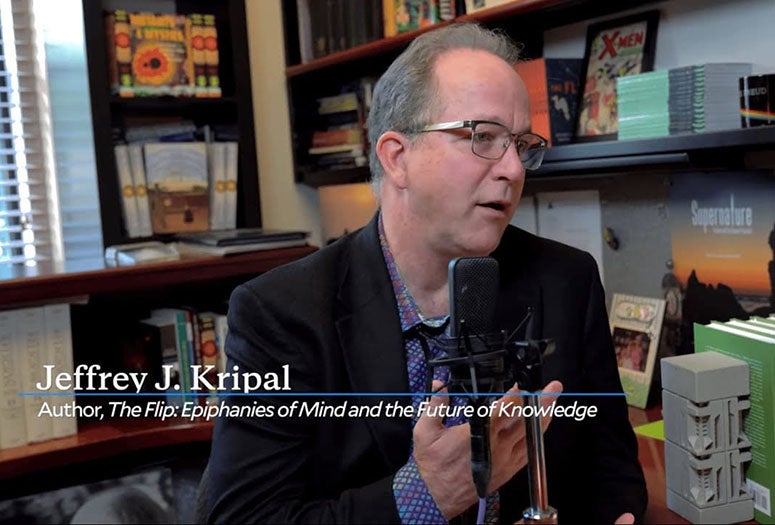 "People tend to think that academics are just, like, total walking nerds who are not connected to life, and I think actually the opposite is true," Kripal said. "They've thought about life and reflected on it and suffered and loved and lost and won — I mean, they're often more connected, not less — and so what we are trying to say in this series is that not only are these people more connected, they're actually really, really interesting."
History professor Caleb McDaniel, fresh off his Pulitzer Prize win for "Sweet Taste of Liberty," was Kripal's first guest for the inaugural episode of "Connections." (As it happens, McDaniel also co-hosts the weekly "Doc Talks" podcasts with fellow history professor Alex Byrd as part of their work for Rice's Task Force on Slavery, Segregation and Racial Injustice.)
Anthony Pinn, founding director of Rice's Center for African and African American Studies and the Agnes Cullen Arnold Professor of Humanities, was featured as the second episode's guest. In the third and most recent episode, Kripal interviewed Niki Kasumi Clements, the Watt and Lilly Jackson Assistant Professor of Religion and Allison Sarofim Assistant Professor of Distinguished Teaching in the Humanities.
As demonstrated in his own books like "The Flip," Kripal is predisposed to asking such questions as: What are the humanities? What is their practicality and usefulness today? How can we be better communicators and better practice the humanities for broader publics?
And as a seasoned podcast guest himself, appearing on such shows as "Weird Studies" and "What Magic Is This?" (in an episode titled "The Luminous Mind of Jeffrey Kripal"), Kripal is adept at drawing out his guests and giving them an inquisitive and encouraging space to share their ideas and work.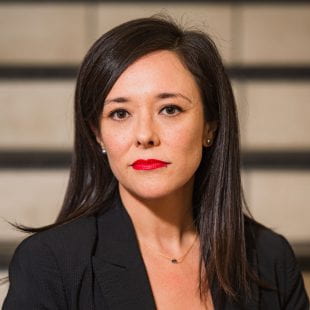 In the latest episode of "Connections," Clements opens up about how her upbringing in the San Francisco Bay Area as a classically trained ballet dancer — an almost ascetic practice, done nearly daily from the age of 3 — and the daughter of a Japanese Jodo Shinshu Buddhist and an American "New Age" Catholic exposed her to a world of contradictions from a young age.
Today, her work as a scholar focuses on those very intersections and — like many who study the humanities — is informed by her own life. Working across philosophy, ethics and religion, Clements specializes in Christian asceticism in late antiquity and wrote the first comprehensive treatment of the ethical thought of John Cassian, the fourth century Christian monk who integrated eastern monasticism into western Catholic traditions. She's now working on her second book, focusing on philosopher Michel Foucault's own fascination with early Christian texts.
Can something like a daily ascetic practice — whether it's ballet or a monastic life — develop and nourish oneself? Can nourishing the self, writ large, be the key to sustaining a healthy society? To what extent do humans have control over our decisions or desires, given our instant immersion in preexisting cultures and societal structures from birth? These are just a few of the questions Clements explores in her scholarship — questions that remain deeply relevant today.
"My research is very theoretical, spanning histories, philosophies, languages and geographies, yet treats a very basic question: How do we live — and even thrive — in worlds and times defined by struggle?" Clements said.
The past year in particular, she said, showed how crisis unfolds in the style of ancient Greek κρίσις (crisis), as a trial and judgment of conditions set long before, and it was on her mind as she recorded her interview with Kripal.
"Talking with Jeff in this time of emergency was an opportunity to recognize both how structural conditions impact individual lives — unequally and violently — and what we can change through human effort," Clements said.
Pandemic restrictions mean that Kripal and the "Connections" production team — School of Humanities director of communications John Waterhouse and educational media designer Chi Liang Yu — are recording the episodes remotely. But the physical distance hasn't affected the convivial atmosphere.
"It was a joy to just have a conversation with a friend and colleague after so many months in quarantine, and I think this long year has shown just how important embodied, affective and communal practices are to being human," Clements said. "And, most relevant to the 'Connections' series, just how much the humanities contribute to our campus and student life for understanding where we are, how we got here and where we can go from here."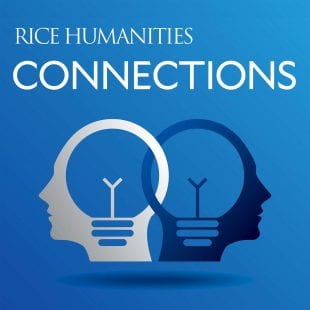 Kripal hopes the podcast will also further demonstrate just what the humanities — a highly fluid and dynamic set of fields — are in the first place.
"If you want to know what the humanities are, you should talk to humanists, get their stories and get a sense for why they do this," Kripal said. His guest for the upcoming fourth episode will be history professor Lisa Balabanlillar, chair of the Department of Transnational Asian Studies, whose own path to academia began after living in Turkey and returning to school in the U.S. at age 38.
"I think for most of us, teachers of the humanities backed into their disciplines," Kripal said. "They didn't grow up thinking, 'I want to be a Professor of Religion, or of Literature, or of Philosophy.' What weird kid does that? Instead, they confronted a life challenge or a series of questions that couldn't be asked, much less answered, in the context of their community or culture. The academy turned out to be the only place in this culture where those questions could be pursued, and maybe even answered."
And in these trying times, what's more relatable than that?
Listen to "Connections" from the School of Humanities at humanities.rice.edu/connections or wherever you download your podcasts.