Research facilitated by Rice University-based NEST360° is underscoring the need for COVID-19 treatment guidelines to safeguard newborn lives in some countries.
In many countries, newborns are separated from mothers if COVID-19 infections are confirmed or suspected. In light of two studies published this week, the World Health Organization (WHO) said such separations put babies at higher risk of death and lifelong health complications.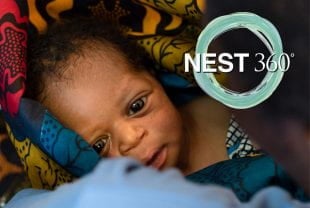 Taken together, the studies highlight the critical importance of close contact between newborns and parents after birth, especially for low-birthweight or premature babies.
"This is especially the case in the poorest countries where the greatest number of preterm births and infant deaths occur," the WHO said in a press release.
One study — the first published survey of newborn health care providers in low- and middle-income countries conducted during the pandemic — found that two-thirds of respondents would not support leaving newborns with COVID-19-positive mothers for a form of close-contact care known as kangaroo mother care.
"Kangaroo mother care is one of our most cost-effective ways to protect small and sick newborns," said study co-author and NEST360° co-founder Dr. Queen Dube, director of health at the Ministry of Health in Malawi. "According to our analysis, these risks by far outweigh the small chance of a newborn baby getting severe disease from COVID-19."
The researchers used an online survey and gathered responses from more than 1,100 neonatal doctors, nurses and staff in 62 countries. Three out of 4 respondents were from Africa or Asia. The study, published online in BMJ Global Health, was co-led by NEST360° researchers from the London School of Hygiene and Tropical Medicine (LSHTM). NEST360° is an international alliance of clinical, technical and public health experts that works with governments to end preventable newborn deaths at hospitals across Africa.
"COVID-19 has had a devastating toll on our small and sick newborns across Africa," Dube said. "In Malawi we've been seeing this on the front line — overstretched, stressed staff (and) equipment and oxygen supplies being moved to other areas managing COVID-19 patients."
The importance of the survey results were driven home by the findings of another study that estimated 125,000 newborns deaths could be prevented each year with universal adoption of kangaroo mother care. Conducted by WHO, LSHTM and the University of California, San Francisco, the study analyzed data from 127 countries. The study's authors estimated the risk of death posed by removing babies from kangaroo mother care was about 65 times greater than the risk posed by COVID-19.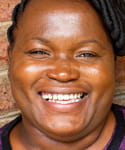 "Much more attention is needed to ensure health practitioners and policymakers globally are aware of the need to keep mothers and babies together in these critical early days, especially for babies born too small or too soon," Dube said. "Kangaroo mother care is among the best interventions to improve a premature or low birthweight baby's chances of survival, especially in low-income countries."
The survey found other disturbing trends associated with neonatal care during the pandemic. Respondents said hospital births and neonatal admissions have declined in all regions, in part because women fear visiting hospitals. And those who gave birth at hospitals were more likely to request early discharge and less likely to request newborn follow-up care than before the pandemic.
More than 70% of survey respondents reported shortages in eye shields and high-quality face masks. Lack of SARS-CoV-2 testing was widely reported, and fewer than one-fifth of respondents expressed confidence about guidelines for treating newborns of COVID-19-infected mothers.
Dube said more can be done to safeguard the lives of premature babies.
"We are seeing excellent innovations daily," she said. "Through clever engineering and agile turnarounds, NEST360° in Malawi was able to develop and make (personal protective equipment). Now is the time to use learnings to strengthen health systems and radically improve care for 15 million newborns born too soon worldwide every year."
NEST360° is working to assess, implement, scale and sustain a package of "newborn essential solutions and technologies" that save lives and help countries meet newborn survival targets. NEST360°'s evidence-based, health systems model has been implemented in 65 hospitals across four countries. For more information, visit nest360.org.