Maryland's innovative health care reimbursement model that sets annual caps for hospital services has been shown to reduce costs as well as the incidence of avoidable complications patients experience while they're hospitalized, according to a new study published in the journal JAMA Network Open.
Health care expenditures account for nearly one-fifth of U.S. economic productivity, but the nation lags behind other developed countries in several health measures — including cost. A study conducted by the Center for Medicare and Medicaid Innovation evaluated different ways hospitals can be paid for their services, and it showed an all-payer model such as Maryland's can generate the most financial savings.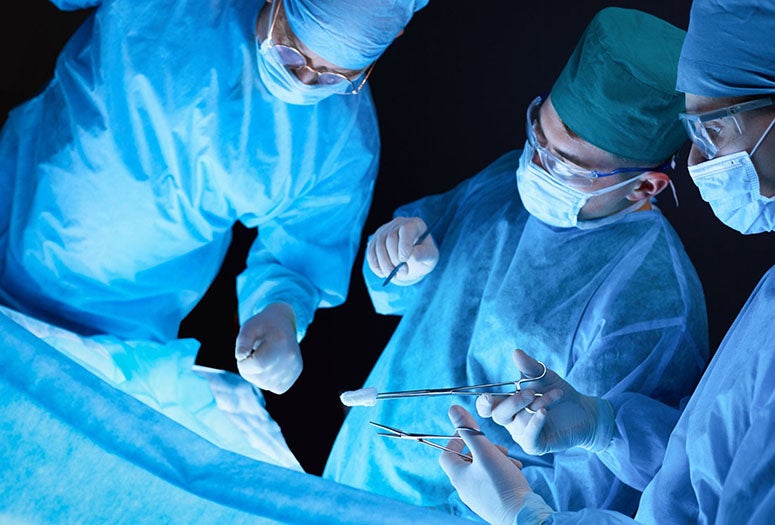 Under the system, Maryland hospitals are held to a global budget for total expenditures related to the care of state residents across all sites — inpatient, emergency room and outpatient. It builds upon Maryland's long-standing all-payer rate program, which required government and private insurers to pay similar, state-regulated rates for services and procedures provided by hospitals. The new all-payer global budget policy also requires the state to meet spending and savings targets, such as $330 million or more in Medicare savings, and quality-of-care targets, such as reductions in hospital readmissions and avoidable complications.
The Maryland model was studied by a multi-institutional team of investigators led by Anaeze C. Offodile II, a nonresident scholar in the Center for Health and Biosciences at Rice University's Baker Institute for Public Policy, the Gilbert S. Omenn Fellow at the National Academy of Medicine and an assistant professor of plastic and reconstructive surgery at the University of Texas MD Anderson Cancer Center.
"Although global budgets have been used in several countries, the U.S. experience is limited to Maryland. The all-payer model generates a substantial efficiency incentive by uncoupling revenue from volume of services," the authors wrote. "In response, health care professionals may decrease their use of potentially avoidable services" including unnecessary tests and procedures.
The team assessed a broad population of more than 2.9 million surgical patients across the nation, with more than 525,000 from Maryland and the rest serving as the control group. It also examined how the use of surgical procedures varied across different subgroups such as race, primary payer status and comorbidity burden, which is the presence of one or more conditions on top of the primary condition that is being treated.
The study found that in the first three years after the all-payer model was adopted, Maryland patients undergoing common surgical procedures had significantly fewer avoidable complications and the rate of growth of hospital bills was lower.
"This line of inquiry is very timely in light of several significant trends in health care: the unsustainable rise in U.S. health care spending, pending insolvency of the Medicare trust fund, broad momentum towards value-based care and the impact of the evolving COVID-19 pandemic on the financial health of hospitals," said Offodile.
The authors also note that there were concurrent shifts in patient mix after the system was adopted. Specifically, they noticed there were more younger, privately or commercially insured patients and fewer patients with comorbidities. They suggest those shifts should continue to be studied and may underpin some of the results.
"Further research is needed to identify other overlapping associations or unintended consequences in care delivery (e.g., changes in site of care or variation in patient experience) as the all-payer program matures," the authors wrote. "This research is particularly salient given the societal need for payment and service delivery models that are able to support the triple aim of improving care, improving population health and reducing costs per capita in health care."