HOUSTON – (June 28, 2021) – Rice University scientists are starting small as they begin to figure out how to build an artificial brain from the bottom up.
Electrical and computer engineer Jacob Robinson of Rice's Brown School of Engineering and Celina Juliano, an assistant professor of molecular and cellular biology at the University of California, Davis, have won a $1 million Keck Foundation grant to advance the team's synthetic neurobiology effort to define the connections between neurons and muscles that drive programmed behaviors in living animals.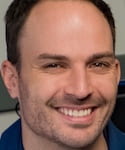 To begin with, Robinson and his colleagues are putting their faith in a very small animal, the freshwater cnidarian Hydra vulgaris, a tiny tentacled creature that has long been a focus of study in the Robinson and Juliano labs. Because they are small, squishy and transparent, they're easy to manipulate and measure through Robinson's custom microfluidic platforms.
Combined with the Juliano lab's cell type-specific genetic manipulation techniques, Robinson's team, part of Rice's Neuroengineering Initiative, hopes its high-throughput neural and behavioral recording technologies will allow the researchers to improve their understanding of how neural pathways regulate hydra behavior.
"We've built a lot of the infrastructure to work with the animals in the lab to measure their neural activity and their behaviors," Robinson said. "We also use computational techniques to automate the process, which allows us to look at many animals in parallel and get large quantities of data.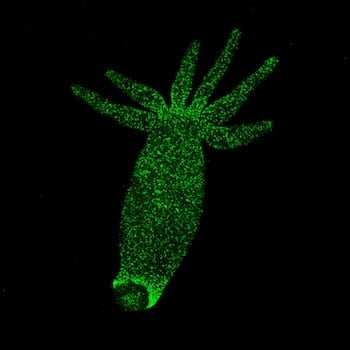 "The next big leap will be to edit the animal's nervous systems, and that's what this award will help support," he said. "For example, if we want to create a synthetic connection between two neurons, we could make specific neurons in the animal express a neuropeptide signaling molecule. We could then engineer another group of neurons, or even the muscle cells, to express the receptor for that signaling molecule.
"Then we'll have made a new organism with a connection between two cells that don't normally connect," he said. "In principal, we can build on this concept to make more complicated networks and designer neural circuits. As an engineer, I like to think of these connections between neurons like electronic circuits. If we can wire them up by design we should be able to program behaviors from scratch."
Because hydra reproduce both sexually and asexually, the labs expect they'll be able to create colonies of custom hydra for analysis.
Robinson ultimately hopes to design and build soft, self-healing "biorobots," as well as to create and repair organs and tissues that require functioning neural circuitry, in this case, "designer circuits" like biological oscillators, switches and logic gates that will "enable rational design of complex behaviors."
The W. M. Keck Foundation was established in 1954 in Los Angeles by William Myron Keck, founder of The Superior Oil Co. One of the nation's largest philanthropic organizations, the foundation supports outstanding science, engineering and medical research. The foundation also supports undergraduate education and maintains a program within Southern California to support arts and culture, education, health and community service projects.
-30-
Follow Rice News and Media Relations via Twitter @RiceUNews.
Related materials:
Squishy hydra's simple circuits ready for their close-up: http://news.rice.edu/2018/07/26/squishy-hydras-simple-circuits-ready-for-their-close-up-2/
NSF funds hydra research at Rice: http://news.rice.edu/2018/09/04/nsf-funds-hydra-research-at-rice-uc-davis/
Robinson Lab: https://www.robinsonlab.com
Department of Electrical and Computer Engineering: https://eceweb.rice.edu
George R. Brown School of Engineering: https://engineering.rice.edu
Images for download:
https://news-network.rice.edu/news/files/2021/06/0628_KECK-1-WEB.jpg
Freshwater Hydra vulgaris, this one modified with green fluorescent proteins, is the focus of a study at Rice University that aims to define the connections between neurons and muscles that drive programmed behaviors in living animals. (Credit: Kelly Kim/Robinson Lab/Rice University)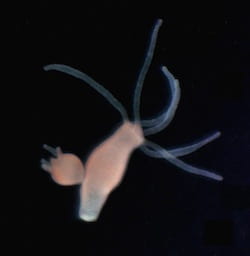 https://news-network.rice.edu/news/files/2021/06/0628_KECK-2-WEB.jpg
A $1 million Keck Foundation grant will support work by Rice University's Jacob Robinson to understand neural pathways in hydra. The goal is to better understand connections between neurons and muscles that drive behaviors in all animals. (Credit: Kelly Kim/Robinson Lab/Rice University)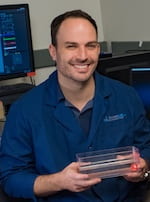 https://news-network.rice.edu/news/files/2021/06/0628_KECK-3-WEB.jpg
CAPTION: Jacob Robinson. (Credit: Jeff Fitlow/Rice University)
Located on a 300-acre forested campus in Houston, Rice University is consistently ranked among the nation's top 20 universities by U.S. News & World Report. Rice has highly respected schools of Architecture, Business, Continuing Studies, Engineering, Humanities, Music, Natural Sciences and Social Sciences and is home to the Baker Institute for Public Policy. With 3,978 undergraduates and 3,192 graduate students, Rice's undergraduate student-to-faculty ratio is just under 6-to-1. Its residential college system builds close-knit communities and lifelong friendships, just one reason why Rice is ranked No. 1 for lots of race/class interaction and No. 1 for quality of life by the Princeton Review. Rice is also rated as a best value among private universities by Kiplinger's Personal Finance.