The future of natural gas is complicated in a world where the drive for decarbonization and the need for human and economic development often collide, according to experts from Rice's Baker Institute for Public Policy.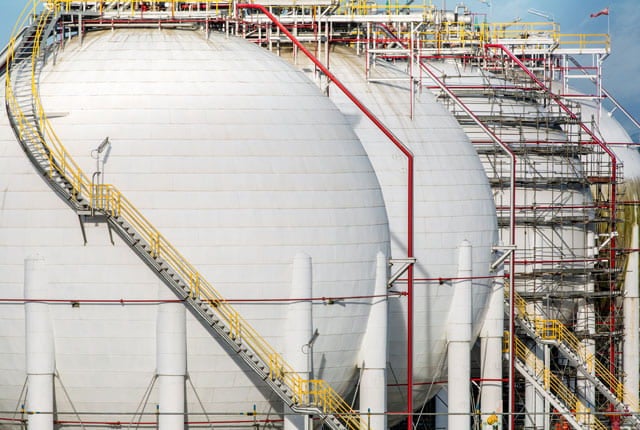 Michelle Michot Foss, a fellow in energy, minerals and materials at the Baker Institute, and Anna Mikulska, a nonresident fellow in energy studies at the institute, share their insights in a new book, "Monetizing Natural Gas in the New 'New Deal' Economy," which they co-edited with energy economist Gürcan Gülen.
The book details the complexities of natural gas markets, from the abundant United States upstream supply to global downstream demand. The book's contributors point to new political and economic alliances that natural gas markets have fostered and map out lessons learned for countries that aspire to build effective natural gas markets.
This includes, for example, the new Regional Comprehensive Economic Partnership, which consists of 15 Asian economies representing almost a third of global gross domestic product and population. These countries belong to what authors dub the "New World" of gas demand. As opposed to the "Old World," where gas has been a fuel of choice for decades (for example, the U.S., Europe, Japan and Australia), the New World countries are still building up their markets and infrastructure. Given their rapid growth and need to bring billions out of poverty, they are also less preoccupied with climate goals.
"Climate politics creates new alliances of interests," the authors write. "Companies of all sorts from various energy supply chain segments along with financiers are lining up to enjoy guaranteed returns, highly valued in stock markets, courtesy of government subsidies as countries position for perceived competitive advantage on sensitive materials and technologies.
"These conditions are not likely to change because of shifts in scientific views and advances," they continue. "Rather, the flavor of climate politics in place at the end of 2020 risks implosion from fiscal strains as the world emerges from the COVID-19 pandemic, and/or because costs of climate mitigation, as transparency improves, become unbearable for most people."