Hülya Eraslan, the Ralph O'Connor Professor of Economics and director of graduate studies at Rice, has been appointed a fellow of the Game Theory Society and a research associate at the National Bureau of Economic Research.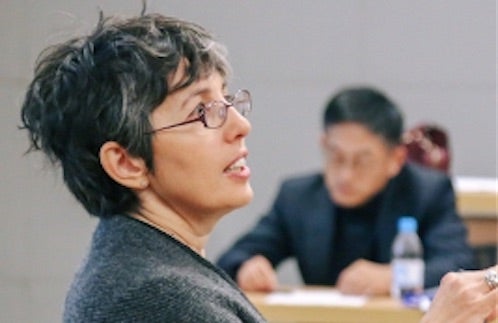 The Game Theory Society was created in 1999 to promote research, teaching and application of game theory, which studies strategic interactions in competitive and cooperative environments and is an essential tool in economics and other social sciences. Fellowship in the society honors scholars for their contributions to the field as well as their service to the society.

The National Bureau of Economic Research is a private, nonpartisan organization that facilitates cutting-edge investigation and analysis of major economic issues. It disseminates research findings to academics, public and private-sector decision-makers and the public through its working paper series and more than 100 conferences each year. Research associates are appointed based on their research records and their capacity to contribute to the bureau.

"I am honored by both of the appointments," Eraslan said. "I am grateful to my colleagues and students who keep me energized every day."
George Zodrow, chair of Rice's Department of Economics, said he was "delighted but not surprised" that Eraslan received these appointments. "Her pathbreaking work is widely recognized and often cited," Zodrow said. "She is one of our most prominent and prolific scholars, and all of her colleagues in our department could not be more pleased to see her getting this well-deserved national recognition."
Eraslan's research focuses on both theoretical and empirical analyses of bargaining and voting with applications to political economy and corporate finance.