Antonio Neri, president and CEO of Hewlett Packard Enterprise — which recently relocated its global corporate headquarters to the Houston area — will discuss the role of funding in scientific innovation and the future of science and technology companies in an upcoming webinar from Rice's Baker Institute for Public Policy.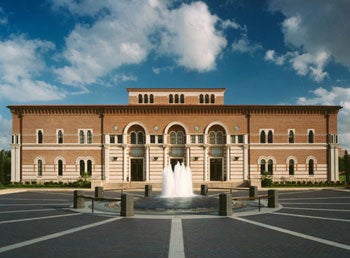 Federally funded basic science research is vital for innovation, and the ability to work remotely from almost anywhere in the world could drastically change where the technology sector's workforce is sourced from and placed, offering opportunities as well as challenges.
During the webinar, Neri and Rice President David Leebron will also discuss research and development and innovation policy in the science and technology sectors.
What: Civic Scientist Lecture Series webinar, "Innovation and the Workforce of the Future."
Who: Antonio Neri, president and CEO of Hewlett Packard Enterprise, with opening remarks from Edward Djerejian, director of the Baker Institute, and moderation by David Leebron, president of Rice.
When: Wednesday, Oct. 20, noon-1 p.m.
Where: Online; the event is free, but registration is required.
The Civic Scientist Lecture Series, which is sponsored by the Baker Institute Science and Technology Policy Program with generous support from Benjamin and Winifer Cheng. Additional support is provided by Rice's George R. Brown School of Engineering and Wiess School of Natural Sciences and by grants from the Kavli Foundation and the National Science Foundation (grant No. 2042854).