Small businesses in both Houston's Second Ward and Third Ward will be the focus of a community-engaged research project underwritten by a grant just awarded to Rice University.
The success of businesses in those two historic Houston neighborhoods during the last two decades will be studied under a $300,000 Ewing Marion Kauffman Foundation Community-Engaged Research grant awarded to the McNair Center for Entrepreneurship and Economic Growth at Rice's Baker Institute for Public Policy.
After World War II, Third Ward blossomed into a predominantly African American community while Second Ward developed into a predominantly Hispanic neighborhood. Over the last two decades, both wards have undergone economic revitalization and demographic transformation.
"Most studies on urban revitalization have been qualitative in nature and have focused on housing prices, but a few quantitatively examine displacement of small businesses," according to the McNair Center's proposal.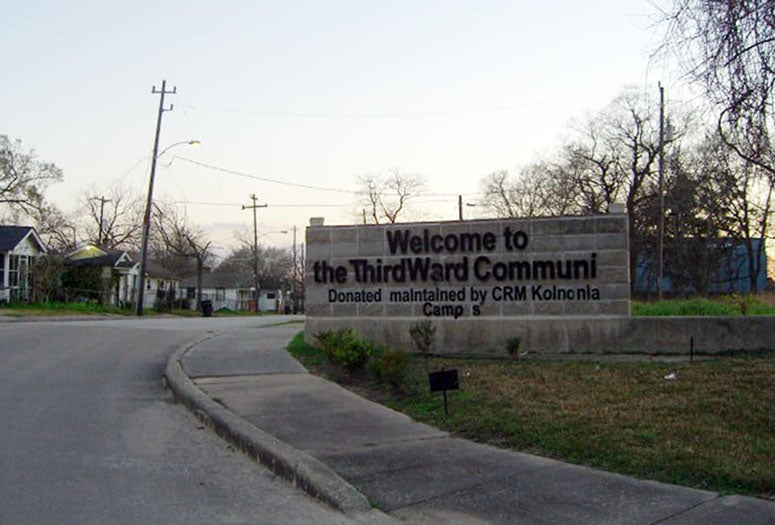 Researchers hope to figure out whether small businesses in those two Houston neighborhoods evolved in patterns similar to those observed in other cities, both in the United States and abroad.
"Research in Harlem (New York) finds most businesses remain through revitalization, and only a small share of businesses leave without replacement," the proposal continued. "In contrast, research in Seoul finds that small businesses are ultimately displaced by large franchise stores at the expense of neighborhood culture. Understanding whether the quantitative effect of revitalization on small businesses in Houston is more like Harlem or more like Seoul, or something altogether different, will offer a basis for public policy proposals that support the success of incumbent small businesses in the wards."
Houston is the most diverse and the fourth-largest city in the U.S. The McNair Center plans a community-engaged research project involving the residents and small business owners of the Second and Third wards, which have a combined population of more than 26,000 and about 3,000 small businesses. The center will use the results to recommend public policy measures to government decision-makers and stakeholders in the Greater Houston area.