Noted historian of science Luis Campos is joining the faculty at Rice as associate professor of history and the Baker College Chair in the History of Science, Technology and Innovation. His appointment to the unique position begins Jan. 1, 2022.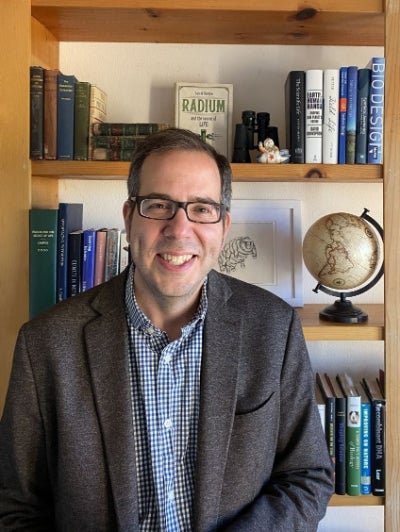 Established through Baker College by the gift of a Baker College alumnus and appointed in the Department of History, the chair has an ongoing and important relationship with the residential college and will be a Baker College Faculty Associate. At the same time, it's an investment in teaching the important history of science and technology, reflecting Rice's academic priorities as well as the way its college culture contributes to the university at large.
Campos comes to Rice from the University of New Mexico, where he's worked since 2012 as its historian of science and Regents' Lecturer in Arts and Sciences. He also serves as secretary of the History of Science Society, the world's largest society dedicated to understanding science, technology, medicine, and their interactions with society in historical context.
His research has focused on studies in the history of modern experimental biology, including the intertwined histories of the early sciences of radioactivity and genetics, and in 2015 he published his first book, "Radium and the Secret of Life." Campos will begin teaching history of science courses next spring.
"The history of science can play an important bridging role between the sciences and the humanities," Campos said. "For instance, many students who love science don't necessarily know anything about its history or the humanities or may imagine that it is a separate world, or not for them — which was me when I was in college. I wanted to be a biologist."
The history of science can play an important bridging role between the sciences and the humanities.
Rice's residential college system will be familiar territory for Campos, who received his bachelor's degree in biology and Ph.D. in history of science from Harvard University and his master's degree from the University of Cambridge — two institutions with similar housing arrangements.
"The residential system was a fundamental feature of my undergraduate experience," said Campos, who's retained lifelong relationships with professors and peers from his time at Harvard's Lowell House. It was there Campos first became a student of history. He wanted to learn more about Lowell's famous Russian bells, which he helped ring every Sunday.
Eventually, Campos' research on the bells "for fun" helped lead to their repatriation to Russia after 78 years at Harvard, and Campos himself traveled to the Danilov Monastery in Moscow six times to see the bells back home.
"That process turned me from a biologist into a historian, and that was because of the experience of living in a residential college — and that's incredible," Campos said. "It struck me that Baker College is probably one of these really special places, too."
'What makes Rice unique'
The residential college experience was also transformative for Charlie Myers '69, the Rice alumnus who established the Baker College Chair in the History of Science, Technology and Innovation.
"The colleges were a very important part of my time at Rice, and I thought it really would be good to combine the idea of having an academic chair and to associate it with a college," Myers said. "Obviously, the university controls its academics, but I think the colleges can also take an active role in promoting the academics and identifying with the professors."
Myers and his peers were influential in molding the young college system, which was introduced at Rice in 1957 and less than a decade old when he matriculated. In addition to serving on the Baker College cabinet and the Student Association for three years, Myers and his Baker cohort built its study room and carrels and established the still-popular College Courses which now allow Rice undergrads to teach courses to their fellow students for credit.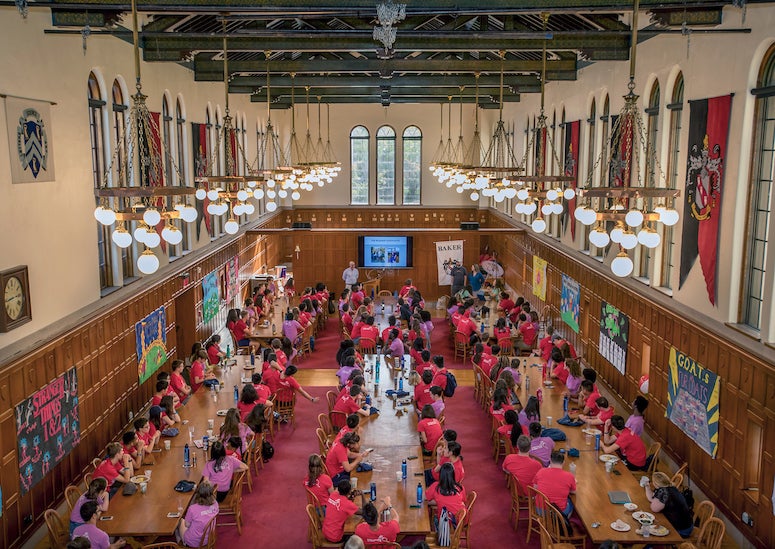 "We did the kinds of things that helped Rice convert from being an institute to being a university," Myers said. "And part of what I enjoyed about Rice and about the colleges was that we really got to spend time with the professors — not just junior-level professors, but all the professors in the university — and that's what makes Rice unique, right?"
By the time he left Rice, Myers said, he "probably had eight or 10 professors whom I considered to be my friends." With the Baker College Chair, Myers hopes to encourage alumni of other residential colleges to make similar investments in those important student-professor relationships.
The unique structure of the chair means that the Baker College magister and student president are directly included in the search process. Myers said that's meant to encourage a "dispersal of power," letting Rice students continue to play important roles in the creation of their college community.
Campos is eager to return to such "an integration of living and learning," although it won't be his first time at Rice. He actually found himself here a decade ago, spending a few days for his work at the Woodson Research Center in Fondren Library in the Julian Huxley archives. Coming back already feels a little bit like coming home, he said.
'A rare opportunity'
Campos succeeds Jack Zammito, the retired Baker College Professor Emeritus for History of Science, Technology and Innovation and will have opportunities to build bridges with a number of initiatives at Rice, including the Medical Humanities Program, the Baker Institute for Public Policy, the Data Science Initiative and the Center for Environmental Studies. For now, though, Campos will hit the ground running when he arrives in January.
During the spring semester, Campos will teach a survey of modern science course that starts at the Scientific Revolution and concludes with "whatever's in the newspaper at the end of term," as well as a course on atomic history. It's been a favorite with students, whom Campos hopes will come away with new perspectives on a topic that offers many facets for examination.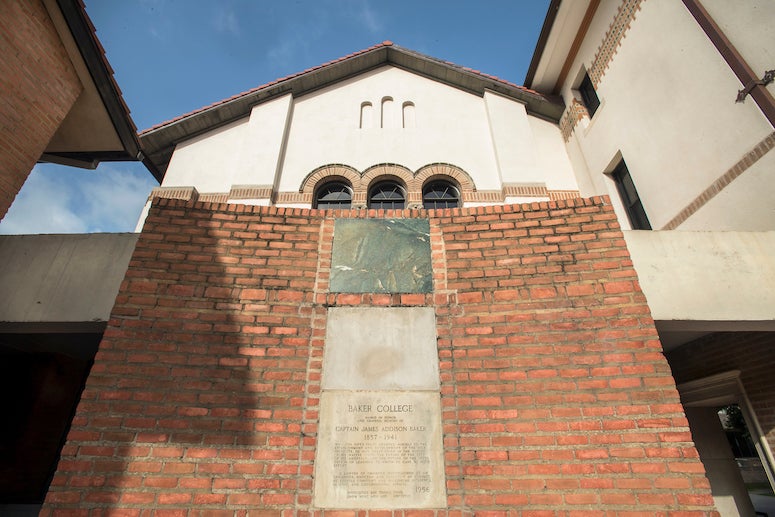 "Discovering views and positions that may not be ours anymore, but which were once at the forefront of scientific thinking and are always related to the social contexts in which they're being produced — that's what's so interesting about the history of science," Campos said. "It's a cultural production that is also the most authoritative form of knowledge that we have — and it's both of those things at once. It's both a way of knowing and it's also something that humans do in societies in certain moments in time, and weaving those together is just endlessly fascinating."
"Charlie Myers's generous gift and vision for the Baker College Chair has provided a rare opportunity for the School of Humanities to advance our small but growing cluster of scholars focused on the study of Science, Technology and Society (STS) into explorations of a new interdisciplinary minor and graduate certificate," said Dean of Humanities Kathleen Canning.
"Dr. Luis Campos is a pivotal part of this emerging program and brings genuine scholarly erudition, pedagogical inspiration and a strong affinity for residential college experience," Canning said. "We are very much looking forward to welcoming him to Rice in the new year."