HOUSTON – (Aug. 24, 2021) – As Texas legislators continue fighting over election reform, a new survey from researchers at Rice University finds that drive-through voting is a big hit with Harris County voters who chose to cast their 2020 general election ballots in their cars – even among Republicans.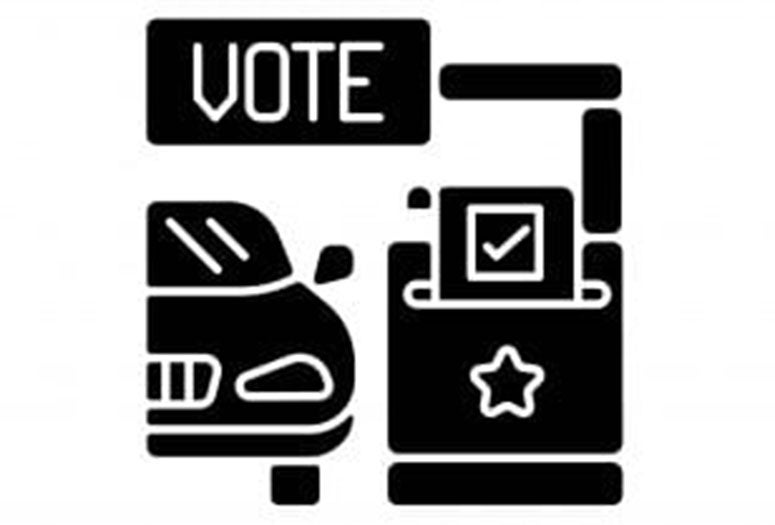 In addition, nearly three-fourths of the county's 2020 general election voters – 71% – rate their overall experience while casting their ballots as excellent, compared to 25% who rank it as fair and less than one percent calling it poor. This includes significant majorities of Republicans (72%), independents (73%) and Democrats (70%).
Those are just some of the highlights from "The Rice University Post-2020 Election Survey of Harris County Voters," conducted by Rice political scientist Robert Stein and students Mason Reece, Chidimma Alilonu and Debi Saha. The survey of 2,297 eligible voters assesses their 2020 general election experience, including their reasons for choosing where, when and how they voted in 2020; their confidence in the outcome of the election and their support for proposed changes in Texas election laws.
Drive-through voting wins extremely positive evaluations from those surveyed. In fact, 91% of drive-through voters (including 96% of Democrats and independents and 70% of Republicans) rate their experience as excellent compared to only 65% of absentee voters, 72% of early in-person voters and 63% of election day voters.
Stein and his team also asked those voters for their views on Texas GOP legislators' attempts to enact new election laws, which are a direct challenge to many of the systems Harris County used during the 2020 election.
When asked about their support for the proposed changes (including banning drive-through and 24-hour voting, allowing poll watchers greater access inside polling locations and limiting the number and locations of Harris County polling places), significant majorities of Harris County voters oppose those efforts. Sixty-four percent disagree with banning drive-through voting, 63% disagree with banning 24-hour voting, 78% disagree with limiting the number and location of polling places and 66% disagree with expanding poll watchers' access inside polling locations.
But opinions on those subjects vary greatly by political party. Ninety-two percent of Democrats surveyed oppose banning 24-hour voting, while 75% of Republicans support a ban. Democrats overwhelmingly (81%) oppose expanding poll watchers' access inside polling places, while a slim majority of Republicans (52%) support expanding poll watchers' access. And among all Democratic voters, 95% oppose banning drive-through voting while 71% of all Republican voters support a ban. Nonetheless, a majority of Republican voters who actually cast drive-thru ballots in 2020 -- 54% -- oppose the GOP-sponsored ban on drive-through voting.
When asked about their confidence in election results, 68% of all voters are very confident their vote was counted correctly. However, once again, there was a dramatic difference of opinion between Democrats and Republicans. Eighty-six percent of Democrats are very confident their own votes were counted correctly, but only 44% of Republicans feel the same way.
In addition, overall voter confidence in vote-counting and election results does not extend to ballots cast by other people in the county, state or nation. Only 61% of Harris County voters are very confident that other Harris County voters' ballots were counted accurately, and about half of Harris County voters are very confident that other voters' ballots are counted accurately in Texas (52%) and the nation (50%).
Again, those results vary by party affiliation, with significant majorities of Democrats expressing confidence in voting results, while only a minority of Republican voters (a third or fewer) feel that other people's votes were counted correctly.
To request a copy of the full report, released today, contact Amy McCaig, senior media relations specialist at Rice, at 217-417-2901 or amym@rice.edu.
-30-
This news release can be found online at news.rice.edu
Follow Rice News and Media Relations via Twitter @RiceUNews
Located on a 300-acre forested campus in Houston, Rice University is consistently ranked among the nation's top 20 universities by U.S. News & World Report. Rice has highly respected schools of Architecture, Business, Continuing Studies, Engineering, Humanities, Music, Natural Sciences and Social Sciences and is home to the Baker Institute for Public Policy. With 3,978 undergraduates and 3,192 graduate students, Rice's undergraduate student-to-faculty ratio is just under 6-to-1. Its residential college system builds close-knit communities and lifelong friendships, just one reason why Rice is ranked No. 1 for lots of race/class interaction and No. 1 for quality of life by the Princeton Review. Rice is also rated as a best value among private universities by Kiplinger's Personal Finance.
If you do not wish to receive news releases from Rice University, reply to this email and write "unsubscribe" in the subject line. Office of News and Media Relations – MS 300, Rice University, 6100 Main St., Houston, TX 77005