The United States must focus on improving infrastructure as it recovers from the COVID-19 pandemic, and the top priorities include increasing broadband access, expanding public transportation, and improving emergency response and health care facilities, according to a new survey and report from Rice's Kinder Institute for Urban Research.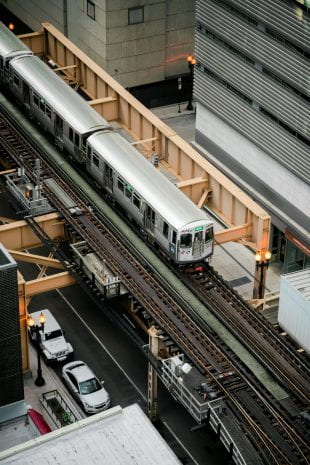 "A Bottom-Up Infrastructure Strategy for American Renewal" summarizes the results of a November 2020 Kinder Institute survey about the country's infrastructure priorities. Ideas for new projects were collected from people in 134 cities.
"As the country emerges from the pandemic, there are a number of challenges that lie ahead of us," said Bill Fulton, director of the Kinder Institute and an author of the report. "These range from overall economic recovery to boosting prosperity in our rural areas. When it comes to a solution for these problems, there's a clear common denominator, and that's infrastructure."
Just over 1,800 high-priority infrastructure projects were identified by the survey respondents. The top five project areas included transportation, public facilities, water and wastewater, energy projects and communications. Based on these results, the researchers prioritize the following three areas as part of a national strategy:
Post-pandemic infrastructure: Sixty-four percent of survey respondents said expanding broadband communication was an infrastructure priority, and 55% mentioned investment in public facilities (mostly health facilities). The researchers concluded that these issues, as well as improved emergency response and public transit for essential workers, should be prioritized in any national infrastructure efforts.
Climate change issues: More than 500 of the 1,807 infrastructure projects identified in the survey dealt with climate resilience. Investment in public transit and renewable energy can reduce emissions, and clean water facilities can help mitigate the impact of climate change, the report says.
Urban-rural connections: Although the survey primarily focused on cities and metropolitan areas, almost 20% of the proposed infrastructure projects involved rural areas. Many of the projects — including those related to broadband, energy and transportation — could utilize the resources of metropolitan centers to improve economic opportunities in rural areas, the researchers wrote.
The report outlines an unconventional bottom-up approach to improvements: Projects should be chosen and executed with the help of local leaders rather than dictated by the federal government.
"Local and regional leaders understand the infrastructure our nation needs," said Henry Cisneros, former secretary of the Department of Housing and Urban Development and former mayor of San Antonio who is a Kinder Institute fellow and an author of the report. "As the Biden administration crafts a major infrastructure strategy, federal officials should involve local leaders who are most knowledgeable about the urgent projects their communities need and about the forward-looking projects that strengthen the regional economies and hence shape the national future."
Other report contributors include J.H. Cullum Clark, director of the George W. Bush Institute-Southern Methodist University Economic Growth Initiative, and David Hendricks, Victoria Davis, Claudia Vasquez, Lisa Martinez and Lucrecia Rodriguez, all of whom work in Cisneros' office. The report and an interactive map are available online at http://kinder.rice.edu/research/bottom-infrastructure-strategy-american-renewal.