Some things had to go east and some west, but with a lot of perseverance, a Rice Architecture studio came together to land a top prize in the Seoul Biennale of Architecture and Urbanism 2021.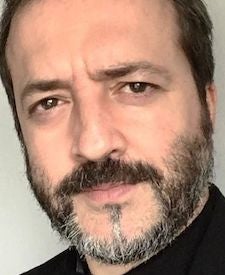 Juan José Castellón and his fall 2020 design studio, "Circular Prototypes: Food, Energy and Water Rooftop Infrastructures," were awarded the Crossroads X Prize for their self-sustaining rooftop structures in the Global Studios exhibition. Their entry was one of 14 honored from among the 190 artists, 40 universities and 17 cities that participated. 
It was also one of only eight Global Studio structures selected to be built on-site at the Biennale. Despite the limitations provoked by the pandemic, the eight awarded teams managed to build their pavilions in South Korea. For the quality of their proposals and their determination, all eight that did — of which Rice was the only North American team — shared the honor. 
Rice's own team didn't make it to Seoul as planned, but by keeping their eyes on the prize, Castellón, an assistant professor of architecture, and the research assistants who worked on the installation — Beixi Zhu, Estefania Barajas, Carolyn Francis, Sebastián López Cardozo and Yao Wang — were well represented. 
The Rice studio, organized into groups of two, had designed a set of collective infrastructures based on the layout of the Martel College rooftop. The designs are "circular" in regard to the conscious use of natural resources such as food, energy and water as well as all the materials and technologies involved in the installation to benefit the environment. 
The proposal selected by Biennale organizers representing Rice at the event is a modular pavilion meant to both serve as an urban oasis and shelter from the elements and a platform to recycle water based on technology being developed by Qilin Li, a Rice professor of civil and environmental engineering.
"This is a collective initiative related to ongoing research I'm developing with Professor Li,"
 Castellón said. "We hope to build a second prototype here on campus with students from both architecture and engineering that implements ideas about food, energy and water infrastructures on urban rooftops."
The structure's hollow ceramic columns required customized pieces that Castellón had designed and fabricated in collaboration with the Catalan manufacturer Ceramica Cumella in his home town of Barcelona. Along with frequent internet conferences, he spent time in Spain earlier this year to supervise their manufacture before they were shipped east to Seoul. In the meantime, membranes based on the potential integration of Li's ideas and other elements were developed in Houston and built in Seoul. 
Biennale staff assembled the structure on-site. At the moment, the now-dismantled winning entry remains in South Korea. 
"Fortunately, and according to the philosophy of 'circular construction,' nothing had to be welded or glued together and it could be packed up and sent back to us," Castellón said. "Unfortunately, shipping is difficult and expensive right now because of the pandemic."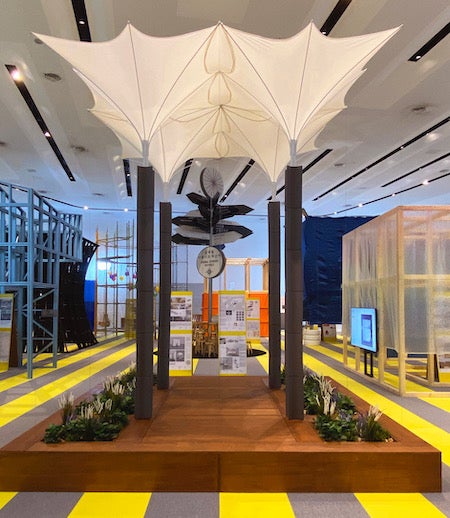 Castellón was grateful for Li's participation and expects ongoing collaboration with her and colleagues at the George R. Brown School of Engineering to bear results in the years to come. He also thanked Leonardo Dueñas-Osorio, also a professor of civil and environmental engineering; Laura Schaefer, the Burton J. and Ann M. McMurtry Chair in Engineering and a professor and department chair of mechanical engineering; and Ricardo Pittella, principal of the Houston office of engineering firm Arup, for their contributions. 
Castellón said his studio will also seek input from Rice's Carbon Hub and Nanotechnology-Enabled Water Treatment Center as it continues to develop circular infrastructure ideas. 
"This is all really exciting, because what I'm trying to do — which is the nature of the architect — is to bring all these forces together and channel them into applied research, design and construction," he said. "I can see us building prototypes for bigger environmental interventions."
"The combination of interdisciplinary collaboration and international engagement in this project speaks to the importance of cultural considerations in technological innovation," said Igor Marjanović, the William Ward Watkin Dean of Rice Architecture. "We are thrilled for the success of Professor Castellón and his students and look forward to expanding these cross-cultural dialogues even further."
A longer video presentation about the project by Castellón appears here: https://youtu.be/jkuTNB2TIu0.