Rice Professor Anthony Pinn has been elected to the nation's foremost society of scholars, the American Academy of Arts and Sciences. Established by America's founding fathers in 1780, the academy's members have included Benjamin Franklin, Alexander Hamilton, Ralph Waldo Emerson, John F. Kennedy and Martin Luther King Jr.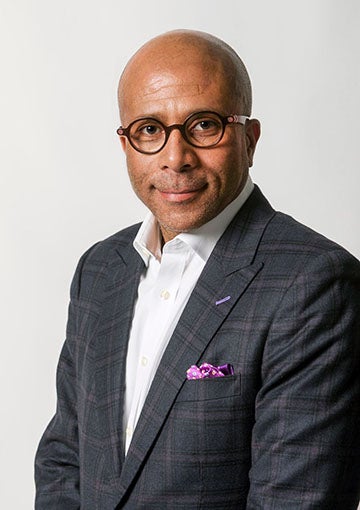 Pinn is among 252 new members announced April 22 by the academy, which honors the world's most accomplished scholars, scientists, writers and artists as well as civic, business and philanthropic leaders.
Others in the academy's Class of 2021 include Oprah Winfrey, civil rights activist and math literacy pioneer Robert Moses, neurosurgeon and TV medical correspondent Sanjay Gupta, singer-songwriter Robbie Robertson of The Band and civil rights lawyer and scholar Kimberlé Crenshaw.
"Tony Pinn is indisputably the leading scholar of religion, race and popular culture in the United States today," said Dean of Humanities Kathleen Canning. "The School of Humanities is so very proud of his election to the American Academy of Arts and Sciences today."
A sought-after lecturer and prolific writer in the field of African American religious studies, Pinn is the Agnes Cullen Arnold Professor of Humanities and professor of religion at Rice, where he has taught since 2003. He was the first Black professor to hold an endowed chair and developed a doctoral concentration in the study of African American religion known for its academic rigor.
"I am delighted beyond words, and I'm humbled to be in the company of so many of the thinkers who have informed my intellectual development," Pinn said. "I'm also deeply appreciative of the support and encouragement Dean Canning and Provost DesRoches expressed through their nominating of me for this honor."
Pinn is the first Rice professor to be elected to the academy since engineer Richard Baraniuk in 2017 and is the only Rice-affiliated member working in the humanities. Other Rice faculty and alumni in the academy include Nobel Prize-winner Robert Curl, former National Science Foundation director Neal Lane, MacArthur fellow and acclaimed inventor Rebecca Richards-Kortum, pioneering nanophotonics and plasmonics scientist Naomi Halas, philanthropist John Doerr of the Doerr Institute for New Leaders and Rice President David Leebron, who was inducted in 2016.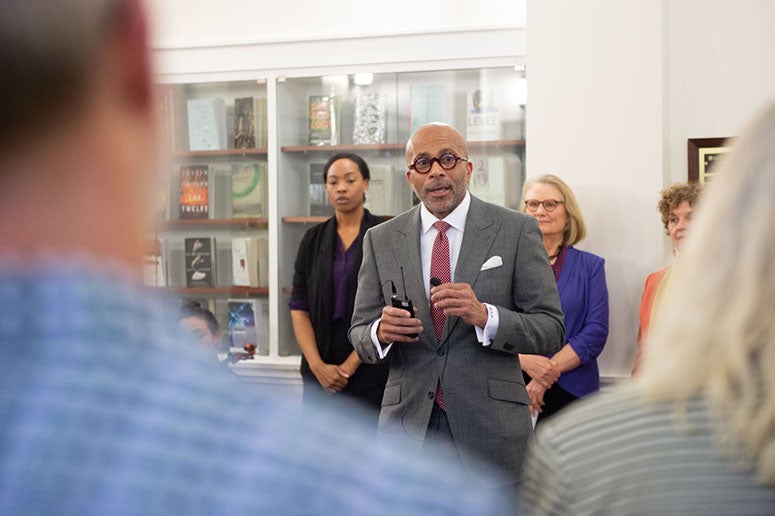 That Pinn would receive such an honor was no surprise, said Canning. (Editor's note: A previous version of this story referred to Pinn as the first Humanities faculty member to be elected to the academy. The late Edith Wyschogrod, professor emerita of religion, was elected in 1999.)
"He is the author of 14 single-authored books, including a novel, and editor or co-editor of numerous field-defining volumes on topics such as 'Religion in the Age of Obama,' three collections on the place of religion in hip-hop, and numerous volumes on the topics of humanism and on African American theology."
In 2007, Pinn founded the Center for Engaged Research and Collaborative Learning (CERCL), then known as the Houston Enriches Rice Education program. In 2019, he founded Rice's Center for African and African American Studies (CAAAS), a collaboration between the schools of Humanities and Social Sciences that currently offers a minor and a graduate certificate in African and African American Studies.
Pinn currently teaches two of Rice's most popular courses: Religion and Hip-Hop Culture with rapper Bernard "Bun B" Freeman and Religion and Black Lives Matter. This year, Pinn also collaborated with three area universities to establish the Southeastern Texas African and African American Studies Consortium.
Pinn graduated with a bachelor's degree from Columbia University and received his Master of Divinity degree and Ph.D. in religion from Harvard University. In addition to his work at Rice, Pinn is director of research for the Institute for Humanist Studies, a Washington, D.C.-based think tank, and has served as the first executive director of the Society for the Study of Black Religion and on the board of directors for the American Academy of Religion.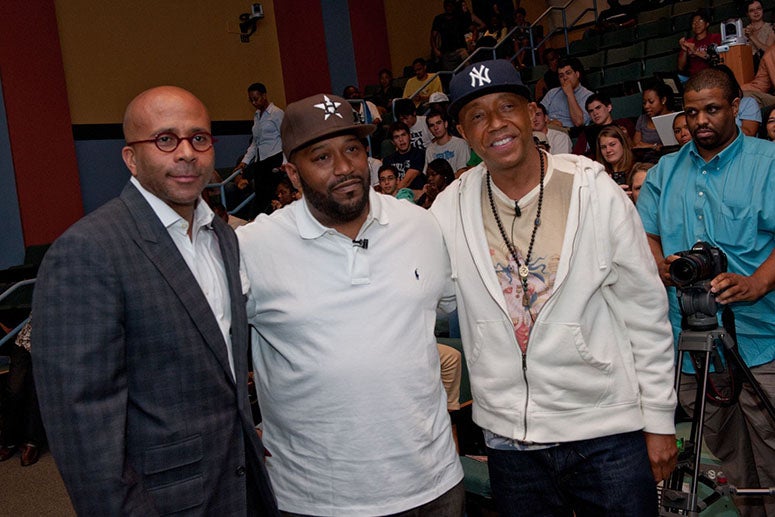 Last summer, Pinn and CAAAS partnered with Rice's Task Force on Slavery, Segregation and Racial Justice and its Building Research on Inequality and Diversity to Grow Equity program to issue an anti-racism solidarity statement and action plan. And with CERCL, Pinn created a fund for Racial Justice Teaching and Programming to offer grants of up to $3,000 to student organizations and faculty seeking to counter anti-Black racism.
"This is an outstanding accomplishment that signifies the high regard in which Tony is held by leaders in his field," said Rice Provost Reginald DesRoches. "I am extremely proud of Tony and the work he has done at Rice on the intersections of African American religion, constructive theology and humanist thought."
The American Academy is one of the country's oldest learned societies and independent policy research centers. It convenes leaders from the academic, business and government sectors to respond to the challenges facing — and opportunities available to — the nation and the world.
"While it is noteworthy that we continue to elect members more than 240 years after the academy's founding, this is about more than maintaining traditions," said Nancy C. Andrews, chair of the board of directors of the academy. "We recognize individuals who use their talents and their influence to confront today's challenges, to lift our spirits through the arts and to help shape our collective future."