Editor's note: Brace is available for phone and Skype interviews only. To schedule an interview, contact him directly at 832-628-5285.
HOUSTON – (Jan. 30, 2020) – Amid his impeachment trial, President Donald Trump is preparing for his annual State of the Union address next week. Rice University political scientist Paul Brace is available to discuss what to expect in the president's Feb. 4 remarks.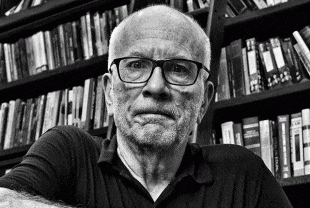 "History provides no precedent for the conditions surrounding Tuesday's State of the Union address," Brace said. "All signs suggest Republicans will wield their majority to block hearing witnesses and acquit President Trump on Friday. Trump remains underwater with approximately 52.6% disapproving and 43% approving of his performance, according to FiveThirtyEight."
A new national poll from Quinnipiac University shows three-quarters of Americans want to hear from witnesses during the impeachment trial, including 49% of Republicans. A FiveThirtyEight analysis of polls shows over half of Americans support impeachment, but when it comes to removing Trump from office, sentiment is highly divided along partisan lines. Roughly 84% of Democrats favor removal, versus approximately 9% of Republicans and about 43% of independents.
"No matter what the outcome (Friday), President Trump faces serious headwinds going forward," Brace said. "The economy has been Trump's hole card to date, but recent reports indicate 2019 posted the slowest GDP growth in three years at 2.3%. Even the border wall, another signature Trump symbol that resonates with his supporters, offers little relief: News reports said installed panels from the U.S. border wall fell over Jan. 29 due to high winds, landing on the Mexican side of the border with Southern California."
Brace said Trump's presidency has been "a high-wire act," but Tuesday's State of the Union will raise the bar for drama.
"Metaphorically, President Trump will seek to repair the breach in his wall and public standing," he said. "He will likely tout an acquittal as exoneration. Yet mounting evidence makes this hard for most Americans to accept, although his base remains steadfast. He will cite economic indicators as evidence of his success. Yet, as noted, recent data paint a less rosy picture and mounting evidence reveals the Trump tax cut has fueled accelerated growth in the national debt despite high employment. Internationally, serious questions concerning Iran, North Korea, Russia and America's standing on the world stage give little comfort to a war-weary America."
Brace is widely published, primarily in the areas of U.S. politics and judicial decision-making. He comments regularly on presidential politics, the judiciary and the U.S. government. For more information on Brace, visit http://www.ruf.rice.edu/~pbrace/. To schedule an interview, contact him directly at 832-628-5285.
-30-
This news release can be found online at news.rice.edu.
Follow Rice News and Media Relations via Twitter @RiceUNews.
Related materials:
Brace bio: https://politicalscience.rice.edu/paul-brace
Brace photo for download: https://bit.ly/37FCzDZ
Photo credit: Jeff Fitlow/Rice University
Located on a 300-acre forested campus in Houston, Rice University is consistently ranked among the nation's top 20 universities by U.S. News & World Report. Rice has highly respected schools of Architecture, Business, Continuing Studies, Engineering, Humanities, Music, Natural Sciences and Social Sciences and is home to the Baker Institute for Public Policy. With 3,962 undergraduates and 3,027 graduate students, Rice's undergraduate student-to-faculty ratio is just under 6-to-1. Its residential college system builds close-knit communities and lifelong friendships, just one reason why Rice is ranked No. 1 for lots of race/class interaction and No. 4 for quality of life by the Princeton Review. Rice is also rated as a best value among private universities by Kiplinger's Personal Finance.