Rice University chemist James Tour has won a Royal Society of Chemistry Centenary Prize.
The award, given annually to up to three scientists from outside Great Britain, recognizes researchers for their contributions to the chemical sciences industry or education and for successful collaborations. Tour was named for innovations in materials chemistry with applications in medicine and nanotechnology.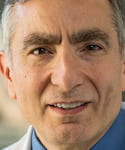 The prestigious award, established in 1947, comes with a 5,000-pound (about $6,260) cash prize and a medal. Winners are invited to undertake a lecture tour of the United Kingdom, but the COVID-19 pandemic has delayed that until 2021.
Additional winners this year are Teri Odom, the chair and Charles E. and Emma H. Morrison Professor of Chemistry at Northwestern University, and Eric Anslyn, the Welch Regents Chair and University Distinguished Teaching Professor at the University of Texas at Austin. Tour is the T.T. and W.F. Chao Chair in Chemistry as well as a professor of computer science and of materials science and nanoengineering at Rice.
"Receiving the Royal Society of Chemistry 2020 Centenary Prize is an enormous honor," Tour said. "The award recognizes the accomplishments of my research group over a period of 32 years. I am greatly indebted to a host of students, postdocs and collaborators that have carried the weight of this research endeavor.
"We have sought to use chemistry to extend the boundaries of new materials development for use in medicine, electronic devices, nano-enhanced structures and renewable energy platforms," he said. "It is a joy to realize the work done by this array of people in and with my laboratory has afforded such advances that are being recognized by this Centenary Prize."
Work by Tour and his group in recent years includes the development of versatile laser-induced graphene, flash graphene from waste material, light-activated nanodrills that destroy cancer cells and "superbug" bacteria, silicon-oxide memory circuits that have flown on the International Space Station, the development of graphene quantum dots from coal, asphalt-based materials to capture carbon dioxide from gas wells, and the use of nanoparticles to quench damaging superoxides after an injury or stroke.
"We live in an era of tremendous global challenges, with the need for science recognized now more so than ever — so it is important to recognize those behind the scenes who are making significant contributions towards improving the world we live in," said acting Royal Society of Chemistry chief executive Helen Pain. "In recognizing the work of Professor Tour, we are also recognizing the important contribution this incredible network of scientists makes to improve our lives every day."
The society noted 50 winners of RSC awards have gone on to win Nobel Prizes.
-30-
Follow Rice News and Media Relations via Twitter @RiceUNews.
Related materials:
Royal Society of Chemistry Centenary Prizes: https://www.rsc.org/ScienceAndTechnology/Awards/CentenaryPrizes/
Tour Group at Rice: http://tournas.rice.edu/website/
Department of Chemistry: https://chemistry.rice.edu
Wiess School of Natural Sciences: https://naturalsciences.rice.edu
Image for download:
https://news-network.rice.edu/news/files/2020/06/0629_TOUR-1-web.jpg
CAPTION: James Tour.
Located on a 300-acre forested campus in Houston, Rice University is consistently ranked among the nation's top 20 universities by U.S. News & World Report. Rice has highly respected schools of Architecture, Business, Continuing Studies, Engineering, Humanities, Music, Natural Sciences and Social Sciences and is home to the Baker Institute for Public Policy. With 3,962 undergraduates and 3,027 graduate students, Rice's undergraduate student-to-faculty ratio is just under 6-to-1. Its residential college system builds close-knit communities and lifelong friendships, just one reason why Rice is ranked No. 1 for lots of race/class interaction and No. 4 for quality of life by the Princeton Review. Rice is also rated as a best value among private universities by Kiplinger's Personal Finance.