Vaccine-related legislation should be promoted as nonpartisan, new research suggests, and most Texas lawmakers agree despite a vocal anti-vaccine movement.
Vaccination rates have decreased over the past decade in the United States due to a "resurgence of anti-vaccine rhetoric and activity," according to researchers Kirstin Matthews, a fellow in science and technology policy at Rice University's Baker Institute for Public Policy; Rekha Lakshmanan, a contributing expert at the institute; and Sarah Lasater, a research assistant at the institute. This has resulted in more frequent outbreaks of vaccine-preventable diseases.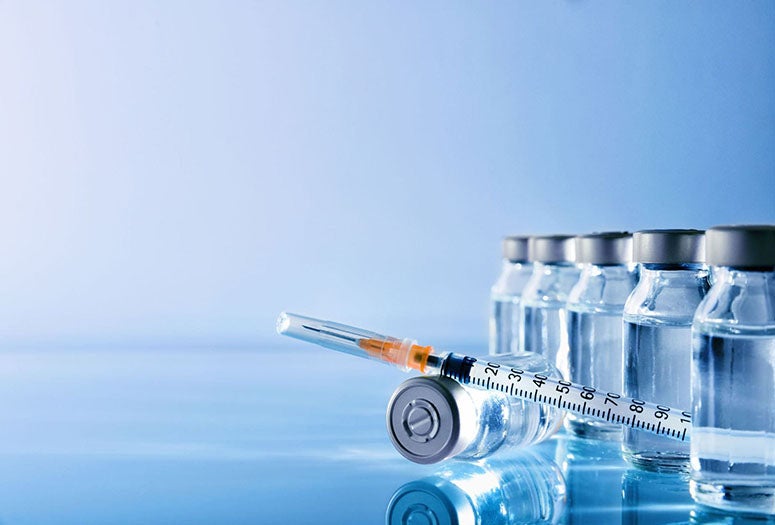 "Texas is one of several states at the heart of the anti-vaccine movement, with much of the anti-vaccine activity focused on state policies," the authors wrote. "Texas serves as a good case study to determine if vaccine-related legislation became a partisan issue over the past decade."
For the study, "Vaccine Legislation in Texas and the Rise of the State Anti-Vaccine Movement," the team analyzed vaccine-related bills filed in the Texas Legislature from 2009 to 2019. Bills were categorized by the sponsor's political affiliation, the effect the legislation had on immunization rates, and what the bill was trying to achieve.
Twenty-one of 104 vaccine-related bills drafted in the last decade have become law, both related to increasing exemptions for college students. Both had bipartisan sponsorship and were categorized as having a "neutral" effect on immunization rates.
"These findings suggest that vaccine bills are not seen by legislators as a partisan issue," the authors wrote. "Texas legislators will vote for vaccine-related bills despite the sometimes-vocal opposition."
The authors argue that vaccine advocates should focus on promoting bipartisan legislation on "neutral" topics, such as increasing vaccine information or improving vaccine access, and they encourage public engagement from scientists, physicians, public health experts and communities to combat misinformation.
"As state lawmakers prepare to craft legislation in 2021 to provide access to vaccines, especially a COVID-19 vaccine, vaccine advocates have an opportunity to effectively engage with the public and policymakers," according to the paper. "They need to remind legislators how important vaccines are in our public health system. They should encourage broad efforts to provide increased information about and access to vaccines. And they should work with members of both parties to improve all residents' lives in a bipartisan manner."
The study was funded by a grant by Community Health Choice in collaboration with The Immunization Partnership.
-30-
To schedule an interview with the authors, or for more information, contact Avery Franklin, media relations specialist at Rice, at averyrf@rice.edu or 713-348-6327.
Related materials:
Paper: https://www.bakerinstitute.org/files/16620/.
Matthews bio: https://www.bakerinstitute.org/experts/kirstin-rw-matthews/.
Lakshmanan bio: https://www.bakerinstitute.org/experts/rekha-lakshmanan/.
Follow the Baker Institute via Twitter @BakerInstitute.
Follow Rice News and Media Relations via Twitter @RiceUNews.
This news release can be found online at news.rice.edu.
Founded in 1993, Rice University's Baker Institute ranks as the No. 2 university-affiliated think tank in the world and the No. 1 energy think tank in the world. As a premier nonpartisan think tank, the institute conducts research on domestic and foreign policy issues with the goal of bridging the gap between the theory and practice of public policy. The institute's strong track record of achievement reflects the work of its endowed fellows, Rice University faculty scholars and staff, coupled with its outreach to the Rice student body through fellow-taught classes — including a public policy course — and student leadership and internship programs. Learn more about the institute at www.bakerinstitute.org or on the institute's blog, http://blog.bakerinstitute.org.