Mang Sun, systems librarian at Fondren Library, received the 2020 Shapiro Library Staff Innovation Award in a July 22 virtual ceremony held over Zoom. Despite the distance, the mood was no less festive than at previous Shapiro Award ceremonies, an annual tradition among campus librarians.
Sun was honored for his work on ensuring a successful migration of library data into a new system, among many other contributions to keeping Fondren's massive data warehouse secure and organized.
"I feel flattered," Sun said. "It's indeed an honor for me, and I feel very happy because all my work is recognized and acknowledged by Fondren and its people."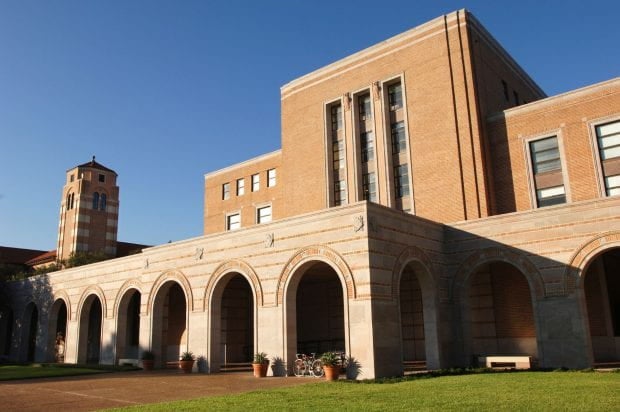 Since 2002, the award has honored members of the Fondren staff who have developed innovative library services programs or shown exemplary service to the Rice community. Associate director of the Program in Writing and Communication Elizabeth Festa, Fondren staff members Beverly Mims and Rebecca Russell, and graduate student circulation employee Shane Harless served on this year's selection committee, which was chaired by Amanda Thomas, Fondren's user experience/public services librarian.
Named for former Rice librarian Beth Shapiro, a beloved mentor and tireless advocate for numerous causes, the award and its endowment fund were established by Shapiro and her husband Russell Barnes immediately prior to her death in 1995. The honor comes with a monetary award and, typically, a reception immediately following the ceremony.
This year, however, Sun was feted over Zoom with a lively group chat and words of recognition from director of library technology Denis Galvin and Sara Lowman, vice provost and university librarian.
"Mang's answer to any technical question is 'Yes, it can be done,'" Galvin said. "And he's always finding projects to work on that pay off in the long run."
As co-chair of the migration committee that was tasked with moving Fondren's data from an outdated 1990s-era system to a more robust and modern acquisitions archive called ALMA, one of Sun's first major efforts toward the eventual migration was to extract data from the old library system and process it to make it ready for the new one.
"I cannot overstate the importance of this accomplishment as a step towards the migration," Galvin said. "It allowed staff members to get on board and say, 'Yes, we can do this,' because without that step I'm not even sure that we could have moved forward."
Sun showed even more entrepreneurial spirit as the process went full steam ahead.
"There was a lot to export in a very specific way," Galvin said. Over three million records had incredibly detailed and specific data attached to them, which needed to correspond with specific fields in the new data warehouse.
"Mang seemed to memorize this," Galvin said.
The end result of all of this painstaking export work?
"It migrated beautifully," Galvin said.
Once the data had been moved into ALMA, it was then able to successfully interface with such critical systems as Fondren's offsite storage at the Library Service Center, the Banner system for invoices, the cashier system for fees, the student information system, the room reservation system and others — all thanks to scripts Sun wrote.
"Many other universities have never accomplished this, so it's something that we've done that's a little bit unique and it's efficient," Galvin said.
Speaking of efficiency, he added, Sun was able to accomplish all of this in only three months, while working on additional library projects.
As one example, the library only moved acquisition data from 2019 and 2020 into ALMA, so Sun also developed and implemented an acquisition archive application — a sort of helper application system to ALMA — which archived the incredible amount of acquisition data accumulated since 1995: orders, invoices, vendors and much more. Today, Fondren's librarians frequently use this system to look up useful information that helps them grow and manage the library's collections.
In thanking the committee and his Fondren co-workers for the award, Sun noted that the last time he'd seen the Shapiro Award go to a member of the information technology staff was eight years ago in 2012.
"It's a pleasure to see this award bestowed again upon the IT department," Sun said. "I know all Fondren IT people are excellent and hardworking people who think and do innovative work to provide technical support to Fondren."