A coalition of the state's top public policy research institutions will work together to create the Texas Blueprint for Urban Policy, an outline for the future focused on a comprehensive suite of new plans for economic development, housing, land use and transportation.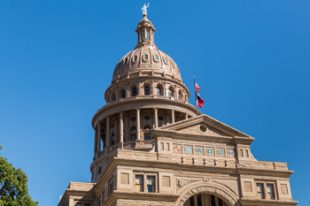 The blueprint, to be completed ahead of the Texas Legislature's 2021 session, will be guided by a steering committee of esteemed leaders from the state's public, private and nonprofit sectors drawn from across the political spectrum. It will be developed through a collaboration between the Lyndon B. Johnson School of Public Affairs Urban Lab at the University of Texas at Austin, the Kinder Institute for Urban Research at Rice University and the George W. Bush Institute-Southern Methodist University Economic Growth Initiative
Bill Fulton, director of the Kinder Institute, pointed out that more than 80% of Texans — 25 million people — live in metropolitan areas. Texas is home to five of America's 15 largest cities — Houston, San Antonio, Dallas, Austin and Fort Worth — as well as two of its 10 fastest-growing cities, Midland and Odessa.
"Texas is undeniably an urban and metropolitan state," he said. "We are proud to be part of this statewide effort with the LBJ Urban Lab and Bush Institute-SMU Economic Growth Initiative to bring urban and metropolitan issues to the fore in Austin next year."
Texas' economic future depends on addressing the challenges facing its metro areas, said Steven Pedigo, director of the LBJ Urban Lab. The issues are not unique, he said, but the political environment is, given that the state is unusually independent and market-oriented.
"Texas cannot simply copy San Francisco or New York's initiatives," Pedigo said. "Texas urbanism must be developed by Texans, and the time is now."
The blueprint set to be released this December will address improving cooperation among the state's public, private and philanthropic sectors, an effort meant to complement but not duplicate the efforts of existing policy initiatives.
"Cities and metropolitan areas are the engines that power Texas' economy," said Cullum Clark, director of the Bush Institute-SMU Economic Growth Initiative. "We have pulled together some of the state's leading minds and practitioners to shape policy priorities aimed at making Texas metros more innovative, efficient and equitable."
Steering committee members
Henry Cisneros
Co-Chief Investment Officer and Co-Founder
American Triple I Partners
Amanda Edwards
Former At-Large City Council Member
City of Houston
Ed Emmett
Kinder Institute for Urban Research; Professor in the Practice, Rice University
Distinguished Senior Fellow, Global Resilience Institute, Northeastern University
Linda Perryman Evans
Former President and CEO
Meadows Foundation
Jesus Garza
Board Member
San Antonio Federal Reserve Branch
Laura Huffman
President and CEO
Greater Austin Chamber of Commerce
Taylor Landin
Chief Policy Officer
Greater Houston Partnership
Dee Margo
Mayor
City of El Paso
Linda McMahon
President & CEO
The Real Estate Council, Dallas
Brian Newby
Managing Partner
Cantey Hangar LLP
Miguel Solis
Executive Director
Coalition for a New Dallas
Margaret Spellings
President and CEO
Texas 2036
Annise Parker
President and CEO
Victory Fund
Ross Perot Jr.
Chairman
Hillwood & The Perot Group
Carolyn Watson
Vice President
JPMorgan Chase & Co.
Kirk Watson
Founding Dean
Hobby School of Public Affairs, University of Houston