The institution of slavery caused centuries of harrowing misery, triggered wars and left a searing legacy of racial injustice, but many of the artifacts and records pertaining to slavery's history have been understudied or altogether forgotten.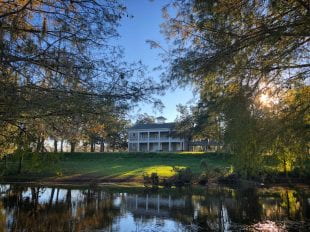 A team of Rice University researchers is working to change this, with help from a new grant from the Andrew W. Mellon Foundation.
"Diasporic Cultures of Slavery: Engaging Disciplines, Engaging Communities" is the title of the project to study forgotten and newly uncovered artifacts and records related to slavery. It is led by principal investigator Jim Sidbury, the Andrew W. Mellon Distinguished Professor of Humanities, in collaboration with Daniel Domingues da Silva, an associate professor of history; Molly Morgan, a lecturer of anthropology; and Jeffrey Fleisher, a professor and department chair of anthropology.
The team plans to come up with new ways to represent the history of enslaved people in different settings, through public history projects and the interpretation of archaeological sites.
"These sites offer a great way to share information about this time in history with a broader public audience," he said. "However, there has been a real tension between different groups with varying interests about what should be presented when you see a plantation site. Some people have a very deeply rooted sense that when tourists go to see a plantation site, they want to see the plantation house - this very big, fancy home. For a long time, the traces of the lives of enslaved people have been really erased."
The Houston metropolitan area will be one focus of their research on the lives of the enslaved. The project will build on Morgan's current work with the Texas Historical Commission at local historical sites -- including the Varner-Hogg State Historic Site and the Levi Jordan Plantation -- to raise awareness about the institution of slavery in the Atlantic world, including the British Caribbean, Africa and South America.
Sidbury said the group hopes to draw on what scholars and museum professionals in Brazil, Ghana and Jamaica are doing to develop and implement a best-practices guide here in Houston.
"This research really brings together the global perspectives that our team of researchers offers on this particular subject," Fleisher added. "With Jim working in Jamaica, Daniel working in Brazil, me working in Africa and Molly working in Houston, I think it's a project that really represents kind of the intellectual and global focus of the new Center for African and African American Studies."
The lower valley of the Brazos River, which today includes Brazoria and other counties in Texas, was home to some of the largest plantations in Texas, researchers say. By 1860, more than 70% of Brazoria County residents and more than 80% in nearby Wharton County were enslaved. Through the antebellum years, Brazoria County was the largest sugar producing region in Texas, fully dependent on the labor of the enslaved. The lower Brazos River Valley likely had the highest percentage of African-born enslaved people in the antebellum south.
Fleisher noted the project builds on the Department of Anthropology's long history of research on African American archaeology around the city of Houston.
"It really makes sense for us," he said of the study. Since 2007, the department's researchers have worked on projects focused on Black soldiers at Camp Logan in Houston's Memorial Park, enslaved persons at Levi Jordan Plantation in Brazoria County and post-Emancipation African American residents in Freedmen's Town in the city's Fourth Ward.
The research also includes a multidisciplinary project involving Rice students in Brazoria County. They are conducting archival research and scouring public archives to reach a broader interpretation of the history of enslavement for the general public. As a part of this project, they plan to integrate the experiences of enslaved persons into a walking tour at the Varner-Hogg Plantation.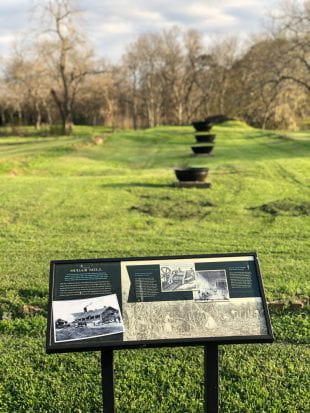 "The really amazing part of this project is the opportunity for the students to get this kind of experience and be part of this work," Morgan said. "While there are some new excavations, happening in a kind of slow and gradual way, we're also making use of materials that are already out there. We're placing a lot of emphasis on looking at the archaeological and historical materials that are already available to gain more information. The students are doing an excellent job."
One of the goals the researchers have set for the project is to develop these areas into "nationally significant cultural destinations."
Ultimately, Sidbury hopes the project will help these historic sites overcome the struggle of how to best represent the history of enslaved persons and make them part of the larger story.
"We hope that our work will help present this material in a way that invites people to think productively about the history of slavery," he said.