HOUSTON – (March 9, 2020) – Rice University alumnus Robert T. Ladd '78 has been elected chair of the Rice Board of Trustees, effective July 1.
He will succeed Bobby Tudor, who has served as chair since 2013 and will conclude his 14 years of service to the board.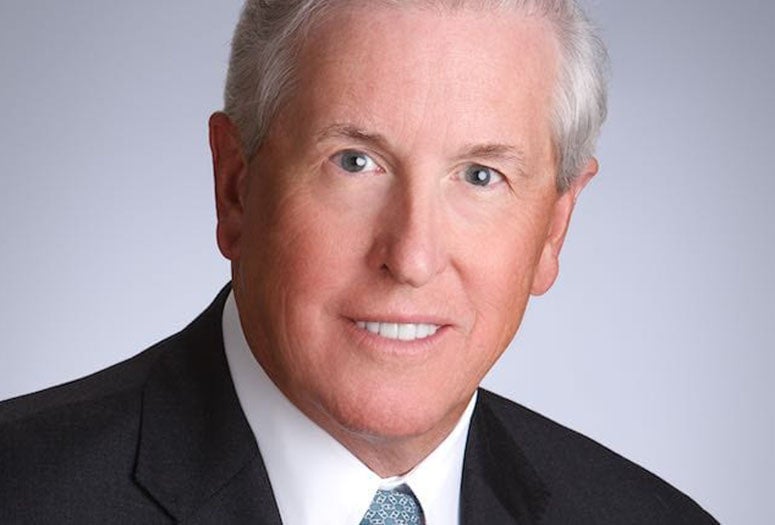 Ladd was elected to the board in 2016, on the cusp of planning for the university's Vision for the Second Century, Second Decade (V2C2) initiative, an effort he will now help oversee.
"I am very excited to work with Rob Ladd as we implement our new strategic plan, the V2C2," said Rice President David Leebron. "It's an exciting time at Rice as we seek to enhance our educational opportunities, engage in research of ever-greater impact, build the diversity of our community, contribute to Houston and enhance our relationships around the world. I know Rob will be a terrific partner and great leader of our outstanding Board of Trustees."
"We're at an inflection point where there are a number of great things that can happen for Rice," Ladd said. "We're well-positioned with exceptional leadership under President Leebron and his administration, our strong endowment, a beautiful campus and substantial interest in our offerings to learn at Rice."
Ladd said his preference is to focus first on core academics, both teaching and research. "What sets Rice apart is our excellence in and commitment to both teaching and research," he said. "We need to make sure we are constantly investing in all aspects of our mission.
"Another key goal is to continue to explore new opportunities in digital education, entrepreneurship and innovation," he said. "And I have a great interest in growth that will support our contribution to the success of Houston."
Ladd is the managing partner of Stellus Capital Management, a private investment firm based in Houston. He also serves as chairman and CEO of Stellus Capital Investment Corp., a business development company listed on the New York Stock Exchange.
Ladd has been chair of the Rice Board of Trustees finance committee for three years and serves on the Rice Management Co. board of directors. He is chairman of the Council of Overseers for Rice's Jones Graduate School of Business and a member of the Rice Initiative for the Study of Economics, as well as the School of Social Sciences advisory board. He also is a member of the development board for the University of Texas Health Science Center at Houston and the advisory councils for UT's McGovern Medical School and School of Biomedical Informatics.
In addition to a bachelor's degree in managerial studies and economics from Rice, Ladd has an MBA from the University of Texas at Austin, where he was a Sord Scholar. He and his wife, Georgiana Bolton Ladd '78, live in Houston. Ladd noted his wife and her parents are Rice graduates while his own sister is a Jones School graduate.
"Rob and Georgiana are closely connected," Tudor said. "They have a high level of commitment and involvement with Rice."
Tudor respects Ladd's deep understanding of the university and its mission. "Rob has a wide breadth of history and participation in the Rice community, and a full understanding of the Rice culture and its strengths," he said. "He is widely regarded as a successful leader and entrepreneur and will bring those strengths to bear in this role for Rice."
Tudor departs with the satisfaction of having overseen seven years of significant growth at Rice, including the establishment of the Rice Investment financial aid program, the construction of the Brockman Hall for Opera, the Kraft Hall for Social Sciences and the Moody Center for the Arts, and the ongoing creation of the Ion innovation hub.
"I am very fortunate to succeed such a capable and highly regarded chairman as Bobby Tudor," Ladd said. "The progress Rice has made during his tenure is a testament to his abilities as a leader."
"I'm indebted to my co-trustees, President Leebron and the staff for having made it such a great experience for me," Tudor said. "I certainly intend to continue to be involved at Rice in helping Rob and the board in whatever way I can."
The Board of Trustees represents all Rice stakeholders and is the university's highest governing authority.
-30-
Follow Rice News and Media Relations via Twitter @RiceUNews.
Image for download:
https://news-network.rice.edu/news/files/2020/03/0309_TRUSTEE-LADD-1-WEB.jpg
CAPTION: Robert T. Ladd. (Credit: Rice University)
Located on a 300-acre forested campus in Houston, Rice University is consistently ranked among the nation's top 20 universities by U.S. News & World Report. Rice has highly respected schools of Architecture, Business, Continuing Studies, Engineering, Humanities, Music, Natural Sciences and Social Sciences and is home to the Baker Institute for Public Policy. With 3,962 undergraduates and 3,027 graduate students, Rice's undergraduate student-to-faculty ratio is just under 6-to-1. Its residential college system builds close-knit communities and lifelong friendships, just one reason why Rice is ranked No. 1 for lots of race/class interaction and No. 4 for quality of life by the Princeton Review. Rice is also rated as a best value among private universities by Kiplinger's Personal Finance.