HOUSTON – (Dec. 22, 2020) – Rice University will be on winter break from Dec. 23 through Jan. 4 and will reopen for regular operations Jan. 5. News media with an urgent request can reach the Rice News and Media Relations representative on call at 713-348-6774, but please keep in mind that we will have limited access to our faculty experts during the holiday break.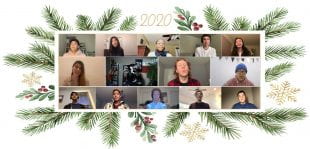 To view the 2020 Rice holiday e-card, go here.
It was a busy and unique year at Rice. Take a look back by going here.
-Happy holidays!-