HOUSTON – (July 30, 2020) – Rice University students have begun returning to campus for a fall semester focused on protecting the health, safety and wellbeing of every member of the university community, while enabling Rice to continue fulfilling its mission as a premier institution of higher education and research.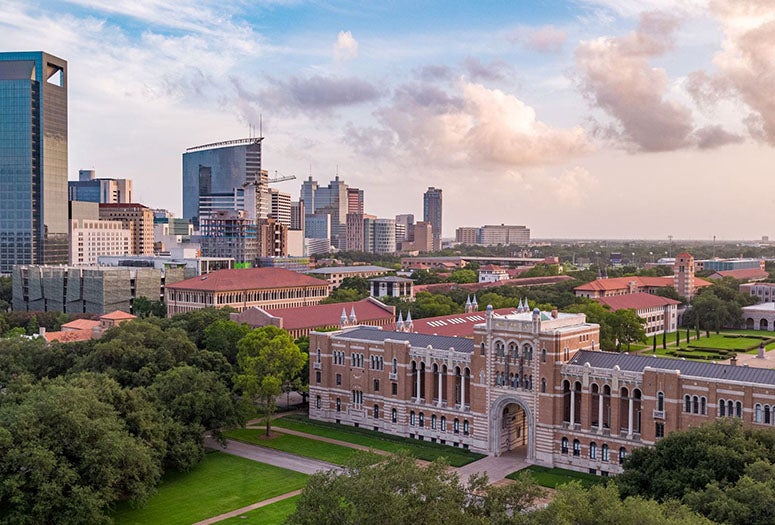 Rice has shot new HD video highlighting the first group of undergraduate students to arrive on campus and the various health and safety precautions they will encounter in the fall semester, including coronavirus testing. The small cadre of student leaders converged on campus this week to prepare for the arrival of more than 3,000 of their fellow undergraduate Rice Owls next month.
Download the video – with enough B-roll, interviews and natural sound for a full package – at this link.
In addition to mandating physical distancing and face masks, reducing capacity of in-person classes and installing hand sanitizing stations, Rice has contracted with health care providers to perform 60,000 tests during the fall semester, which begins Aug. 24.
Students will generally have the option of attending classes either in person or online, and about 20% of undergraduate students have indicated they plan to attend all of their classes remotely. Overall, the university expects about 40% of its undergraduate students to be housed on campus. Many graduate students are taking courses primarily online, and those doing research on campus are keeping lower population density.
To help maintain physical distancing guidelines, Rice plans to move some fall activities into nine temporary buildings and tents now under construction on campus.
All undergraduate students must sign a Culture of Care Agreement, which details expectations for student behavior both on and off campus that protects the health and safety of their community.
Watch Rice's official "Return to Campus" video on the university's YouTube channel by clicking here.
Rice expects in total about 4,000 undergraduate degree-seeking students will enroll this fall, along with approximately 3,400 graduate students.
For detailed information about Rice's return to campus plans, precautions and timeline, see https://coronavirus.rice.edu and Rice President David Leebron and Provost Reginald DesRoches' message to the campus community this week, https://coronavirus.rice.edu/news/message-president-leebron-and-provost-desroches.
-30-