Rice U. convenes expert group to help guide Greater Houston's long-term pandemic response
Biomedical Expert Panel, supported by Texas Policy Lab, will be available to assist officials
HOUSTON – (Nov. 19, 2020) – As governments and municipalities in Greater Houston prepare their long-term public health responses to the COVID-19 crisis, Rice University has convened a panel of internationally renowned biomedical experts to provide guidance to health departments, social service agencies, school districts and other policymakers.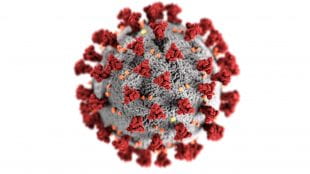 The Texas Policy Lab (TPL), a nonpartisan research center at Rice's School of Social Sciences, will support the COVID-19 Biomedical Expert Panel's activities.
"Not all agencies and decision-makers have an in-house epidemiologist or easy access to leaders in infectious disease, immunology and health communications," said Stephen Spann, chair of the panel, who is the founding dean of the University of Houston College of Medicine and vice president for medical affairs at the university."This panel is about equity. We must break out of our knowledge siloes and face this challenge together, with a commitment to inclusivity and openness."
The panel, which will convene as needed to review pressing public health issues and develop recommendations, is available by request to eligible entities including health departments, social service agencies, school districts and other policymakers involved in combating the pandemic. It will provide customized information that can be used to supplement their efforts, free of charge.
The panel's guidance will include:
How to design efficient public health surveillance plans for long-term use.
How to increase testing capacity and access for underserved communities.
How best to balance disease mitigation efforts with rising public anxiety.
Whether policymakers can design novel mitigation strategies that seek to minimize economic impact.
"The precise trajectory of the local epidemic is difficult to predict, but we know that COVID-19 will continue to be a long-term challenge," said E. Susan Amirian, an epidemiologist who leads the TPL's health program. "Although CDC guidelines offer a good foundation, there is no one-size-fits-all approach when managing a crisis of this magnitude across diverse communities with urgent needs."
The panel also includes experts in health policy and health law.
For information on contacting the COVID-19 Biomedical Expert Panel or for a list of its members, please visit its website. Media inquiries should be directed to Amy McCaig at amym@rice.edu.
-30-
This news release can be found online at news.rice.edu.
Follow Rice News and Media Relations on Twitter @RiceUNews.
Photo link: https://cpb-us-e1.wpmucdn.com/news-network.rice.edu/dist/c/2/files/2020/03/23312.jpg
Photo credit: CDC
Located on a 300-acre forested campus in Houston, Rice University is consistently ranked among the nation's top 20 universities by U.S. News & World Report. Rice has highly respected schools of Architecture, Business, Continuing Studies, Engineering, Humanities, Music, Natural Sciences and Social Sciences and is home to the Baker Institute for Public Policy. With 3,978 undergraduates and 3,192 graduate students, Rice's undergraduate student-to-faculty ratio is just under 6-to-1. Its residential college system builds close-knit communities and lifelong friendships, just one reason why Rice is ranked No. 1 for lots of race/class interaction and No. 1 for quality of life by the Princeton Review. Rice is also rated as a best value among private universities by Kiplinger's Personal Finance.