The scientific and faith communities are often perceived as being at odds, but a new book from a Rice University sociologist explores why they need each other, now more than ever.
"Why Science and Faith Need Each Other: Eight Shared Values That Move Us beyond Fear" (Baker Publishing Group, 176 pages, $17.99), written specifically for a Christian audience, questions the assumption that science and faith are in opposition. The book builds on 15 years of research by Elaine Howard Ecklund, the Herbert S. Autrey Chair in Social Sciences and director of Rice's Religion and Public Life Program. Over that time Ecklund has surveyed more than 40,000 individuals in scientific and faith communities and conducted in-person interviews with more than 1,200.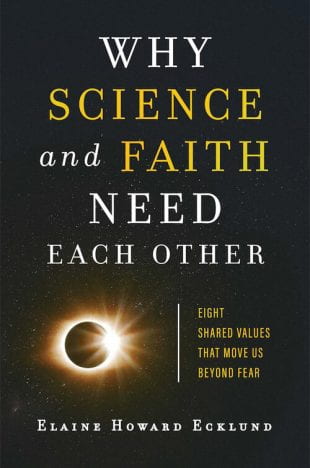 The book is filled with ideas from Christian scientists and nonscientists who share their stories of integrating science and their faith. Some believe science and religion to be systems of ideas, Ecklund said, while others have reconciled the two in a much more personal way.
"I wrote this book specifically for the 65% of Americans who identify as Christian," Ecklund said. "Some in this community have argued that scientific and faith communities cannot work together; my research shows this is not necessarily the case, and this is a story that needs to be told."
Ecklund centers the book on eight core values: curiosity, doubt, humility, creativity, healing, awe, shalom and justice, and gratitude. Ultimately, she said, the book aims to show Christians the values they share with scientists, how Christian scientists see religious values in their work, and how Christian communities can draw on the virtues they share with the scientific community to better connect with science and scientists. She uses academic research alongside her own personal story to make the book accessible to a variety of people.
"In our post-COVID-19 world, it's vital for people to know that when it comes down to it, they don't need to choose," Ecklund said. "These two spheres have in common so many universal human values."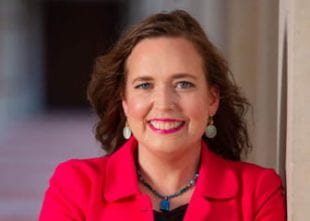 Ecklund hopes the book will help people of faith and church leaders reconcile science and religious beliefs in ways that grow their faith.
More information on the book is available online at http://bakerpublishinggroup.com/books/why-science-and-faith-need-each-other/398640.