A Rice University professor is among three researchers who have won the 2020 Moskowitz Prize awarded by Northwestern University's Kellogg School of Management for their work showing how shareholders can positively influence a company's environmental impact.
The winning paper, "The Real Effects of Environmental Activist Investing," was written by Kunal Sachdeva, an assistant professor of finance at Rice's Jones School of Business, and his co-authors from the London Business School, assistant professor Lakshmi Naaraayanan and doctoral student Varun Sharma.
The Moskowitz Prize is awarded each year "to the paper best representing outstanding research on sustainable and responsible investing and the financial implications of responsible business practices in capital markets," according to the prize's website. It is named in honor of the late Milton Moskowitz, one of the field's most innovative investigators.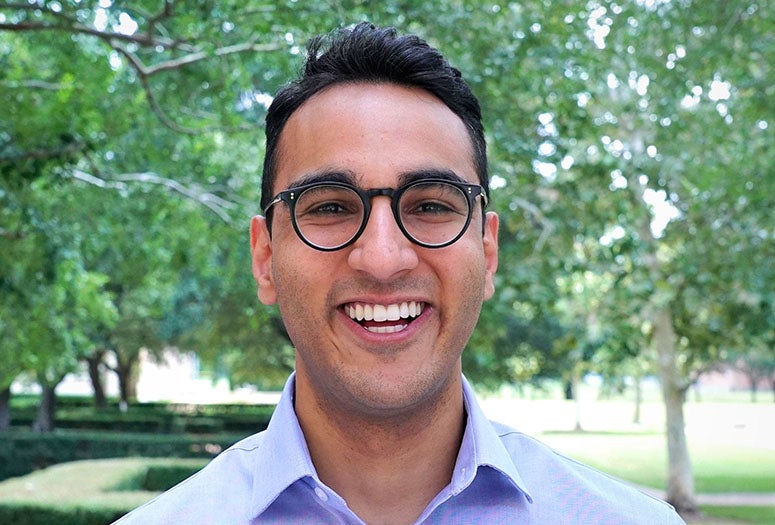 "We are honored to receive the Moskowitz Prize," Sachdeva said. "Mr. Milton was a pioneer who fervently pushed for corporate social responsibility in his lifetime. Research on sustainable finance is of the utmost urgency and importance worldwide. We hope this research contributes to our understanding of how investors can influence change."
The authors said their research fills a fundamental gap in understanding the real effects of climate-focused environmental activism — especially the willingness and ability of shareholders to influence corporate environmental behavior and the impact it has on local communities.
The paper analyzed the Boardroom Accountability Project (BAP), an activist campaign initiated by the New York City Comptroller's Office and supported by three of the four largest pension funds in the U.S., with over $650 billion in assets under management.
The BAP was designed to hold the boards of portfolio companies accountable to their long-term shareholders on a number of issues, including climate change. Sachdeva and the research team assessed the campaign's success based on changes in corporate environmental behavior.
After analyzing 62 firms designated by the BAP, the authors found the companies' plants reduced their toxic chemical release by an average of 13%, while also reducing their greenhouse gas emissions and cancer-causing pollution. The authors argue that firms reduce pollution more effectively through abatement initiatives rather than changes to production.
The authors say their research shows one catalyst for a successful climate-focused campaign may be a lead activist and a coordinated effort. Putting pressure on management through proxy access, through which long-term shareholders can nominate directors, provides the ability to monitor and discipline investors.