HOUSTON – (Sept. 29, 2020) – As Donald Trump and Joe Biden prepare for tonight's presidential debate, the first of three ahead of the November election, Rice University political scientist Paul Brace is available to discuss what viewers can expect.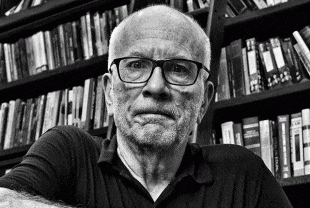 Brace, the Clarence L. Carter Professor of Political Science at Rice, noted reports of a stark contrast in the candidates' preparation and strategy that in many regards replicates 2016.
"President Trump, as in 2016, is said to eschew preparation and instead intends to rely on his pugnacious instincts," he said. "Preparation is to familiarize oneself with facts but President Trump has gotten this far by dismissing what he labels as so-called facts in 'fake news' propounded by an elite media. (Former) Vice President Biden, much like Hillary Clinton four years ago, is said to be aggressively preparing to take on the president with extensive review and practice."
Brace said Trump's strategy is a bit surprising given his performance in the 2016 debates.
"Clinton had a record as a solid debater and enjoyed a modest poll bump after each of their debates that year," he said. "While Trump is still Trump, for good or for ill, Biden is not Clinton. Vice President Biden has a reputation for gaffing, is 77 years old and was typically less than remarkable in this year's Democratic primary debates."
Biden's perceived weaknesses as a candidate and debater have been targeted for months by Trump and his followers, who have portrayed Biden as "addled, 'sleepy' and even relying on performance-enhancing drugs," Brace said.
"These attacks almost certainly telegraph President Trump's main strategy going into these debates, shifting attention from his record in office and particularly the pandemic to a narrative highlighting doubts about Biden's cognitive capabilities based on his age and history of misstatements," he said.
Trump's strategy may have set a low bar for Biden, Brace said.
"Given his relentless personal attacks on the former vice president's age and cognitive abilities, Biden could seemingly shine if he simply stays awake and forms complete sentences during their debates," Brace said. "The reality is, Biden has been in this game for over four decades and President Trump's performance in office, particularly regarding the pandemic and ensuing economic harm, offers the former vice president a fat pitch he's unlikely to miss."
Biden's major challenge, Brace said, is to avoid being flustered as the president lobs fact-challenged assertions and personal attacks, particularly about his son Hunter.
"Biden needs to make these debates about the pandemic, and the mantra is clear: Donald Trump is not up to the job," he said.
As for Trump, Brace said he needs to get Biden off balance using the skills that got him this far.
"His paradigm-shifting creative narratives and coarse attacks on opponents and supporters of the status quo propelled a political success that rendered most pundits wrong and still have many mystified," he said. "Trump will undoubtedly stir up his already energized base while he hopes to demoralize and neutralize the large Trump opposition that Biden enjoys by default but seems unable to fully galvanize."
Brace is widely published, primarily in the areas of U.S. politics and judicial decision-making. He comments regularly on presidential politics, the judiciary and the U.S. government. For more information on Brace, visit http://www.ruf.rice.edu/~pbrace. To schedule an interview, contact him directly at 832-628-5285.
-30-
This news release can be found online at news.rice.edu.
Follow Rice News and Media Relations on Twitter @RiceUNews.
Photo link: https://news-network.rice.edu/news/files/2019/01/brace-1uyteya.gif
Located on a 300-acre forested campus in Houston, Rice University is consistently ranked among the nation's top 20 universities by U.S. News & World Report. Rice has highly respected schools of Architecture, Business, Continuing Studies, Engineering, Humanities, Music, Natural Sciences and Social Sciences and is home to the Baker Institute for Public Policy. With 3,978 undergraduates and 3,192 graduate students, Rice's undergraduate student-to-faculty ratio is just under 6-to-1. Its residential college system builds close-knit communities and lifelong friendships, just one reason why Rice is ranked No. 1 for lots of race/class interaction and No. 1 for quality of life by the Princeton Review. Rice is also rated as a best value among private universities by Kiplinger's Personal Finance.