HOUSTON – (Aug. 24, 2020) – As the GOP prepares to kick off its 2020 convention this evening, Rice University political scientist Paul Brace says the party has a lot to measure up to following the success of this year's 2020 Democratic National Convention.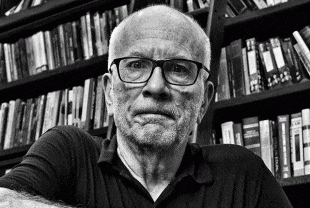 "It has been several decades since major party conventions offered any real drama," said Brace, the Clarence L. Carter Professor of Political Science at Rice. "Reagan and Ford toying with a co-presidency in 1980, and Carter and Kennedy failing to lock arms in unity the same year, may be the last time there was any genuine suspense at a convention. Instead, pundits have bemoaned the highly scripted and orchestrated nature of more recent conventions, producing predictable and over-directed snooze fests."
For the Democrats, this year was different, Brace said.
"The pandemic offered incredible challenges in terms of content and presentation," he said. "The result was highly orchestrated but, for this observer, it wasn't a snooze fest. There was genuine suspense regarding whether they could pull this off. They did."
The content was diverse ideologically and demographically, and the speeches varied in scope and polish but were uniform in sincerity, he said.
"With the conventional cast of former presidents and presidential candidates, we also heard from Republican luminaries, a former congresswoman wounded by an armed madman, an elevator operator touched by Biden's kindness and a stuttering teenager inspired by a candidate who suffered the same disability," he said. "We watched as the first woman of color was nominated to run as vice president, and listened while she used her acclaimed prosecutorial skills to lay out the case for replacing the White House incumbent. Former president Barack Obama offered an impassioned warning about the danger to our democracy, and Michele Obama laid it out plainly: It is what it is, Trump is not up to the job."
Even some of this supporters thought Biden, known for gaffes even in his best years, at 77 might lack the focus and intensity warranted at this time in our history, Brace said.
"He proved them wrong, offering an impassioned and eloquent speech, aligning with light and opposing darkness," he said. "Even conservative commentators and some Republicans found his performance worthy of compliment."
In short, Brace said the Democrats offered a vision of unity by organizing a diverse group of speakers to discuss why this election matters like no other.
"There were highs and lows, of course, but there were no painful glitches or embarrassing moments to this viewer," he said. "The execution was strong; the degree of difficulty high."
Now, it is the Republicans' turn, Brace said.
"The coronavirus has placed President Trump and the Republicans on a hind foot by robbing him of his two major strengths pre-pandemic: a buoyant economy and his personal ability to arouse crowds of true believers," Brace said. "With the pandemic, President Trump has had to revise both the substance and the style of his presentation. Early reports are the Republican convention will be mostly all Trump, all the time, with him speaking daily, and with slots allocated to many in the Trump family."
Moreover, Brace said reports indicate there will be no party platform but instead an enthusiastic endorsement of President Trump's agenda.
"The Republicans are relying heavily on President Trump's popularity with his base," he said. "The Trump-centric approach of the Republicans departs significantly from the Democrats, where diverse elements, including many disgruntled Republicans combined with this year's crop of defeated Democratic presidential aspirants, were joined in a unified front. For the Democrats, many inside and outside the party were willing to speak out against President Trump."
"One wonders if President Trump's domination of the Republican convention is a sign of his strength, or a sign of a lack of prominent Republicans willing to speak in support of his administration, including the only living past GOP president and other candidates," he concluded. "That is something that is unprecedented."
Brace is widely published, primarily in the areas of U.S. politics and judicial decision-making. He comments regularly on presidential politics, the judiciary and the U.S. government. For more information on Brace, visit http://www.ruf.rice.edu/~pbrace/. To schedule an interview, contact him directly at 832-628-5285.
-30-
This news release can be found online at news.rice.edu
Follow Rice News and Media Relations via Twitter @RiceUNews
Located on a 300-acre forested campus in Houston, Rice University is consistently ranked among the nation's top 20 universities by U.S. News & World Report. Rice has highly respected schools of Architecture, Business, Continuing Studies, Engineering, Humanities, Music, Natural Sciences and Social Sciences and is home to the Baker Institute for Public Policy. With 3,962 undergraduates and 3,027 graduate students, Rice's undergraduate student-to-faculty ratio is just under 6-to-1. Its residential college system builds close-knit communities and lifelong friendships, just one reason why Rice is ranked No. 1 for lots of race/class interaction and No. 4 for quality of life by the Princeton Review. Rice is also rated as a best value among private universities by Kiplinger's Personal Finance.
If you do not wish to receive news releases from Rice University, reply to this email and write "unsubscribe" in the subject line. Office of News and Media Relations – MS 300, Rice University, 6100 Main St., Houston, TX 77005