Rice University faculty have upped their game when competing for large, multi-institutional sponsored research awards over the past two years, and that trend has the university on pace to meet an ambitious goal of doubling research funding to about $250 million by 2027.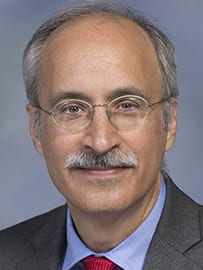 Rice research funding rose 16% in fiscal year 2019 to a record $156 million, and the trend continues in fiscal year 2020 thanks to the university's success in attracting more "center-level" grants.
"We asked our faculty to think big, and they've responded in a big way," said Yousif Shamoo, vice president for research. The strategic goal of doubling research funding was laid out in 2017's Vision for the Second Century, Second Decade (V2C2).
"In 2015, my first year in this job, we had about $16 million in centers, and 16 proposals were written to land that," Shamoo said. "In 2019, we're at $41 million and 109 proposals. That's the broad-based kind of growth you expect to see if your strategy is working. Our faculty are really working hard to think big."
Significant programmatic research awards and developments from fiscal years 2019 and 2020 include:
NEST360°: The global health initiative to improve newborn hospital care throughout sub-Saharan Africa launched Oct. 4 with $68 million from some of the world's largest charitable foundations to support the first of two four-year phases. Based at the Rice 360° Institute for Global Health, NEST360° is an international consortium that aims to slash newborn deaths in sub-Saharan hospitals by 50%.
Texas Policy Lab: Founded by Rice's School of Social Sciences in 2018 with a $6.6 million grant from the Laura and John Arnold Foundation, the Texas Policy Lab supports and informs the policymaking process by providing officeholders and state agencies with scientific insight and independent, timely evaluations of social and economic programs and new initiatives in Texas.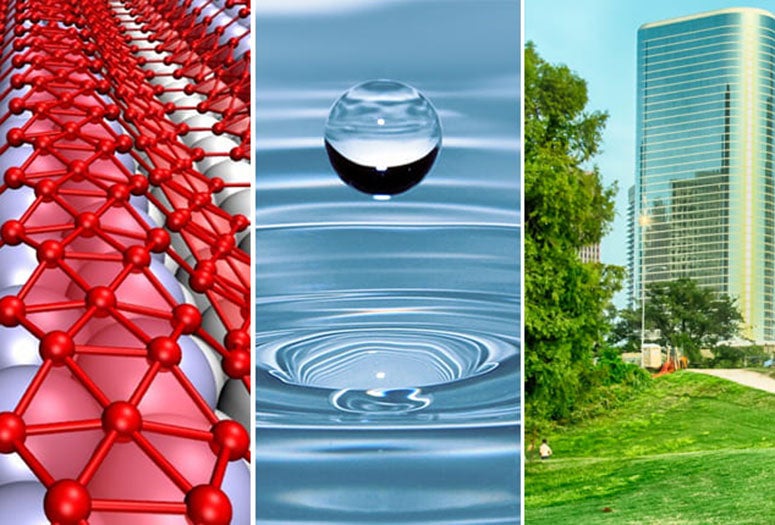 Carbon Hub: Rice launched its ambitious climate change research initiative Dec. 9 with a $10 million commitment from Shell and the goal of creating a zero-emissions future in which hydrocarbons are not burned. Carbon Hub will work with industry partners to fund and direct basic science and engineering for technologies that split hydrocarbons to make both clean hydrogen energy and valuable carbon materials.
MOANA: A Rice-led team of neuroengineers was awarded $18 million from the Defense Advanced Research Projects Agency in May to develop headset technology that can directly link the human brain and machines without the need for surgery. The ambitious four-year project is a national collaboration of 16 researchers who aim to build a "magnetic, optical and acoustic neural access device" (MOANA). As a proof-of-concept, the plan is to transmit visual perceptions from sighted individuals into the minds of blind people.
CPRIT: Texas voters approved a Nov. 5 ballot amendment to provide $3 billion to extend the operations of the Cancer Prevention and Research Institute of Texas (CPRIT). Since its founding in 2007, CPRIT recruitment grants have aided in bringing 15 new faculty members to Rice, including three in 2019.
CLEVER Planets: A dozen investigators from five institutions are teaming up to explore what happens to life-essential elements — carbon, oxygen, hydrogen, nitrogen, sulfur and phosphorus — in a rocky planet's formative years. Announced early in fiscal year 2019, CLEVER Planets is based in Rice's Department of Earth, Environmental and Planetary Sciences, part of the Nexus for Exoplanet System Science (NExSS) research coordination network and funded by a five-year, $7.7 million grant from NASA.
ARCHES: Can music therapy slow the progression of Alzheimer's disease, dementia and other degenerative brain disorders? A transdisciplinary team from Rice's School of Social Sciences, Shepherd School of Music and Wiess School of Natural Sciences is investigating the possibilities. The group established the Rice Arts, Cognition and Health Science Initiative (ARCHES) in March with a grant from the National Endowment for the Arts (NEA). ARCHES is recruiting individuals for a study that will explore whether patients with mild cognitive impairment benefit from participation in an intensive music creativity course.
ARL Cooperative Agreement: Rice University and the Army announced a five-year, $30 million cooperative agreement in October to support collaborative research between labs at Rice and the Army Combat Capabilities Development Command Army Research Laboratory (ARL) in Adelphi, Maryland. Initial efforts will focus on advanced materials and next-generation networks, but the agreement is structed to allow the Army to partner widely across campus.
Improving Braille Literacy: A first-of-its-kind interdisciplinary study by researchers from Rice and the University of British Columbia seeks to improve braille literacy by exploring questions about how braille is taught and read. The study, which is funded by a $1.4 million grant from the Institute of Education Sciences, will include approximately 200 credentialed braille instructors and 1,800 visually impaired students.
Houston Urban Data Project 2.0: The Kinder Institute for Urban Research received a $2.25 million grant from Houston Endowment in July to expand its data-driven work in the public, philanthropic and nonprofit sectors. The three-year grant leverages the institute's existing data infrastructure, including the Urban Data Platform and the Houston Community Data Connections.
National Endowment for the Humanities: The Department of Religion's Brian Ogren won a competitive and prestigious appointment as a National Endowment for the Humanities Senior Scholar. The yearlong senior fellowship allows Ogren to both lead a cohort of graduate research fellows at the Center for Jewish History in New York and conduct his own research about Jewish ideas and beliefs that significantly influenced Puritan and other Protestant non-Jewish thinkers in early Colonial America.
Bioelectronics NRT: A cross-disciplinary team received $3 million from the National Science Foundation (NSF) in late 2018 to launch the Bioelectronics NSF Research Traineeship (NRT) program. Based in the Institute of Biosciences and Bioengineering (IBB), the graduate-level program takes advantage of Rice's strengths in materials science, synthetic biology and neuroengineeing to prepare students to develop technologies at the cell/material interface.
ARI Cooperative Agreement: A multidisciplinary, multi-institutional research effort led by Rice psychological scientist Eduardo Salas was awarded a cooperative agreement by the Army Research Institute for the Behavioral and Social Sciences in October to study military teamwork. The research is aimed at helping Army leaders better understand how to optimally select, compose, train and build effective teams that can more easily adapt and respond to the situations they face in real time.