Julia Jung '18 already has an impressive resume.
She's a former Rice Philharmonics member and cognitive science major who also minored in medical humanities while working as a practica student with the Institute for Spirituality and Health, studying the religious significance of disorders of consciousness — work that will underpin her master's degree studies in ethics.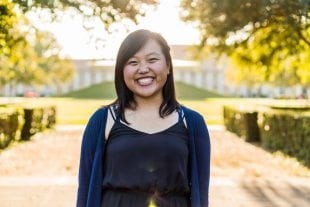 Now she can add another line to her curriculum vitae. She's a Fulbright scholar, one of this year's 10 Rice grads to receive the Fulbright grant.
"It's awesome to hear that there were so many recipients from Rice this year," Jung said. "A lot has been left uncertain as to how the fall semester will pan out with the continued spread of the pandemic, but I'm nonetheless honored and beyond excited to be a finalist."
Rice University is celebrating one of its largest-ever cohorts of Fulbright Scholars this year, as 10 recent Rice grads have received 2020 Fulbright grants to study, teach and conduct research in foreign countries.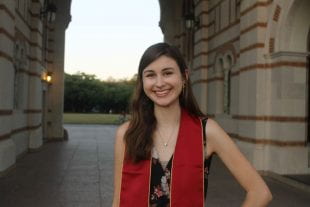 The prestigious scholarships trace their history to 1945, when Sen. J. William Fulbright introduced legislation calling for the use of surplus war property to fund the "promotion of international goodwill through the exchange of students in the fields of education, culture and science."
President Harry Truman signed it into law the following year, creating the Fulbright U.S. Student Program. It is now the largest U.S. exchange program, awarding approximately 2,000 grants annually in all fields of study and operating in more than 140 countries worldwide.
Danika Brown, director of curriculum and fellowships at Rice's Center for Civic Leadership (CCL), attributes Rice's remarkably high number of 2020 Fulbright Scholars — more than double last year's cohort — to a variety of factors.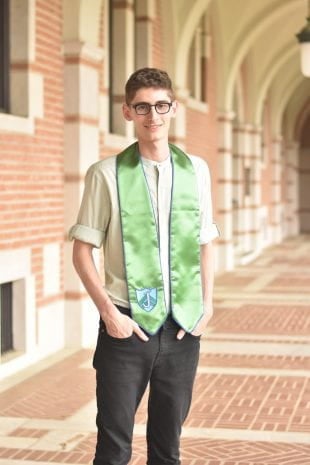 Staff at the CCL are intimately acquainted with the Fulbright program and spend a significant amount of time helping students apply, Brown said, while students' peers provide just as much support throughout the process. Another crucial component is the support of Rice alumni who've gone through the Fulbright program.
"But a really big factor in our success has been the emphasis on increasing the quality of the pipeline for students to have international experiences as undergraduates that prepare them for and develop their desire to have a postgraduate international experience such as Fulbright," Brown said.
Rice offers an array of programs and partnerships that have opened doors for students to consider Fulbright upon graduation, Brown said.
There's the quality of advising in the Study Abroad office, the foreign language and travel opportunities afforded by the Center for Languages and Intercultural Communication, and the Loewenstern Fellowship, which provides funding, preparation, mentorship and support for students to conduct civic research and critical service abroad, just to name a few.
"Students can draw on what they gained through these earlier experiences and see how the Fulbright fits into their larger goals, all of which makes them great fits for Fulbright," Brown said.
Here is this year's full list of Rice Fulbright grant recipients and their plans for their time abroad:
Sophia Amstutz
"As an English teaching assistant, I will be co-teaching English in Taichung, Taiwan, for my Fulbright year. While I'm there I plan on studying Mandarin Chinese and hope to engage with Taiwanese culture and language as much as possible. I chose to apply for Taiwan because I'm interested in the intersection between cultural collectivism and community building, and I'm excited to explore this intersection both in my classroom and through community engagement in Taichung. Overall, language learning has always been an interest of mine, and I'm so grateful for the opportunity to learn more about it in an immersive, first-hand setting."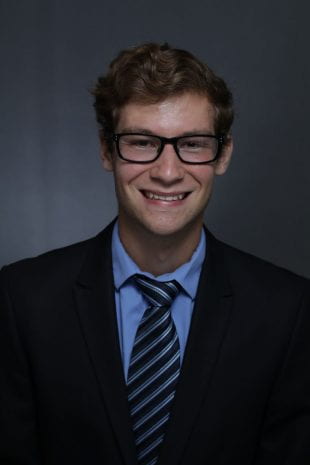 Tomas Arango
"I will be spending a year studying for a master's degree in migration at the University of Sussex in the United Kingdom. I'm hoping to make the most of it to dive deeper into the legal, political and economic frameworks within which migration takes place and develop a clearer understanding of European migration agendas. I plan on applying this during the following three years and beyond. I'll be attending Harvard Law School and I plan on pursuing international public interest law."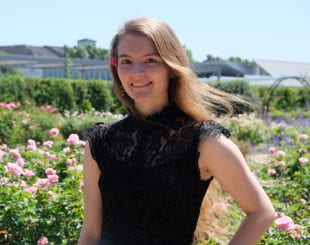 Adolfo Carvalho
"For my Fulbright year, I will be studying protoplanetary disks at the Universidad de Chile in Santiago alongside assistant professor Laura Pérez. Protoplanetary disks are the disks of dust and gas surrounding newborn stars in which planets are born. Studying the composition and structure of these disks can tell us about how our own solar system and the many planetary systems we see around other stars may have formed. We will collaborate with (assistant professor) Andrea Isella in Rice's Department of Physics and Astronomy and (research professor) Erzsébet Merényi in Statistics to analyze images of protoplanetary disks taken with the Atacama Large Millimeter/submillimeter Array (ALMA)."
Meredith Church
"Starting next March, I'll be spending nine months as an English teaching assistant in Peru. This fall, I will begin a linguistics Ph.D. program at the University of Colorado Boulder, so I intend to use that semester to outline a linguistics-related project that would complement my Fulbright work in Peru. My primary academic interests lie in issues of multilingualism and language contact, and especially indigenous languages in the Andes, so I know I'll have plenty of opportunities to explore these topics while gaining valuable teaching experience. I'm grateful to all of my fantastic Rice professors, the role models who inspired me to pursue teaching, for equipping me with the knowledge and skills in linguistics, Spanish and Latin American studies that prepared me to achieve this Fulbright grant. I'm excited to take what I've learned here at Rice to teach and encourage students in another corner of the world."
Connie Feng
"I will be working as an English teaching assistant in South Korea! Additionally, I hope to volunteer with Code Club South Korea, continue improving my Korean, join a local dance group and travel!"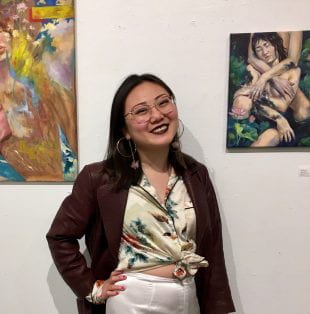 Jennifer Fu
"I will be heading to Nanchang University in southeastern China to pursue a sociology research project next year. My project is titled 'Migrant Women Return: E-Commerce Entrepreneurship and Female Agency in Rural China.' It focuses on the narratives of migrant women who have returned to the countryside from working in the city and started their own e-commerce businesses. One facet of my proposal aims to understand how agency obtained through migration, technology and entrepreneurship affects women existing in this liminal space, where acquired urban identity and desires must negotiate with rural obligations. I hope to return to the U.S with a more global understanding of women's issues and skills in translating local voices into sustainable action. After my year abroad, I plan to apply to law school. Aside from my project I also intend to travel the area as permitted and gain a more intimate understanding of Chinese culture."
Daniel Koh
"As a cross-cultural ambassador, I hope to create opportunities for students to participate in the global community through writing. I will also conduct comparative research of indigenous education in Ecuador, which will help me grow as an educator and advocate for marginalized students. My program has been delayed until January at the earliest, but in the meantime I will be working with the Universal Human Rights Initiative to develop their curricula on human rights."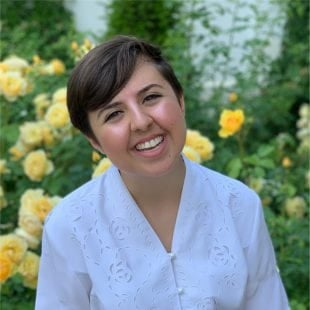 Julia Jung
"Through the Fulbright, I plan to pursue a master's in applied ethics at the University of Utrecht in the Netherlands. I'm incredibly grateful for this opportunity to continue my studies in philosophy and am looking forward to deepening my understanding of how moral theories can help inform real-life decisions."
Grace Wickerson
"My Fulbright would fund me to go to Heidelberg, Germany, to work on developing biocompatible and biodegradable infrared-emitting light devices for medical applications. My goal would be to develop the biodegradable emitter material. The capacities of the InnovationLab allow these devices to be scaled up to commercial level, meaning my work could be easily translated to have an impact in the real world!"