A trio of Rice University professors and their labs will take part in a five-year, $10 million Superfund Research Program grant from the National Institute of Environmental Health Sciences to study how toxic chemicals emanating from Superfund sites impact preterm births.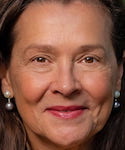 Naomi Halas, Kyriacos Zygourakis and Pedro Alvarez will bring their labs' expertise to the Baylor College of Medicine-based Multiproject Research Center that also includes collaborators from the University of Texas Medical Branch in Galveston. Alvarez is the Rice lead, co-principal investigator and co-director of the center.
The center will focus on chemicals and their contributing factors to preterm births, according to Baylor's announcement of the National Institutes of Health grant, and will propose studies with biomedical and engineering components to promote health for pregnant women living near Superfund sites.
The Houston area is home to more than 20 Environmental Protection Agency Superfund sites — contaminated land and areas affected by environmental emergencies, oil spills and natural disasters. People living in these areas are more prone to preterm births, according to Dr. Bhagavatula Moorthy, a professor of pediatrics and neonatology at Baylor and Texas Children's Hospital and principal investigator and director of the new center.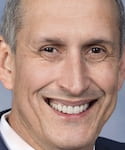 "Harris County has a high number of preterm births," Moorthy said. "Babies born too early can have health problems, such as lung issues and developmental issues, and the cost to treat these babies is very high."
The Harris County preterm birth rate is about 11.6%, significantly higher than the national average of 10%, and it continues to grow, he said. Babies born before the start of the 37th week of pregnancy are considered premature.
"Our goal is not only to do research, but to educate the community, and this will be done in collaboration with researchers at the University of Texas Medical Branch in Galveston," Moorthy said. "We want to identify the chemicals, find out how they're causing toxicity and learn how to remediate them to prevent health problems associated with these chemicals, especially as it relates to pregnant women and children."
Halas, the Stanley C. Moore Professor of Electrical and Computer Engineering and a professor of chemistry, bioengineering, physics and astronomy, and materials science and nanoengineering at Rice, and her colleagues plan to develop ultrasensitive methods for the detection of polycyclic aromatic hydrocarbons (PAH) and polycyclic aromatic compounds (PAC). PAH and PAC are pollutants produced by burning fuels — including gasoline, coal, wood and even cigarettes — as well as the decay of organic matter.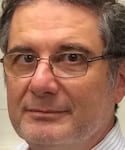 Zygourakis, the A.J. Hartsook Professor of Chemical and Biomolecular Engineering and a professor of bioengineering, and Alvarez, the G. R. Brown Professor of Civil and Environmental Engineering, and their teams will further develop and test a pyrolytic approach to remediate contaminated soils. Recent work by the group demonstrated that pyrolysis, a method to heat soil while keeping oxygen out, can be used to not only clean soil contaminated by heavy oil, but also to restore its fertility.
This is the first Superfund grant for Baylor, Rice and the Texas Medical Center, according to Baylor. Houston will be home to one of the two Superfund Research Program centers in Texas, among 28 in the United States.