A Rice University chemist and five alumni have been named to the 10th annual Forbes 30 Under 30, a gathering of people under 30 years old whom the publication considers the "brightest young entrepreneurs, innovators and game-changers."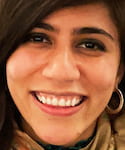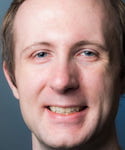 Julian West, an assistant professor of chemistry; Veronica Saron '14, a marketing manager for Niantic Labs, which produces Pokémon Go; Aditya Kaddu '12, founder of a software company; Jarvis Sam III '13, a vice president at Nike; Duncan Dickerson '16, an investment banker; and Yiran Yang '17, a graduate student at the California Institute of Technology, are among this year's selections of 30 rising stars in each of 15 categories.
West, who joined Rice in 2019 with the backing of a $2 million grant from the Cancer Prevention and Research Institute of Texas, was nominated in Science. His chemical synthesis lab develops bioactive molecules through creative advances in catalysis, with a particular focus on precursor molecules that will ease the design and manufacture of anti-cancer and other drugs.
His work at Rice includes the introduction of a two-step process to enable the environmentally friendly hydrogenation of alkenes, intermediate molecules for drugs and other compounds.
"Science is a team sport and recognition would not have been possible without the support of fantastic mentors, co-workers and students, both at Rice and during my training in the U.S. and Canada," said West, who studied at the University of British Columbia, earned his doctorate at Princeton University and came to Rice from the California Institute of Technology.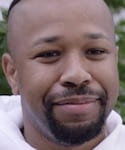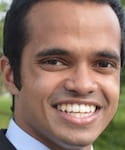 Saron, who majored in economics at Rice and was co-founder and director of OwlSpark, was chosen in the Games category. She's Niantic's lead product marketing manager for Pokémon Go, which has more than 1 billion downloads since its launch in 2016.
Saron helps coordinate live events for the company, and during her tenure the game reached its highest revenue year in 2019. She has also worked with The Pokémon Co. on anime collaborations, and launched commercials with Oscar-nominated director Rian Johnson for the annual Pokémon Go Fest.
Saron also continues to volunteer for Rice Annual Fund campaigns and created a pandemic-era guide to help graduates in their career searches, sharing it with Rice's Center for Career Development.
Kaddu, on the Education list, is the founder of Edstruments, which provides software to help school administrators manage budgets, track spending and simplify financial reporting. Kaddu earned degrees in math and engineering at Rice, joined the Teach for America Corps, and earned an MBA and master's in education at Stanford. He worked at management consultant McKinsey & Co. in San Francisco before starting his company in 2019.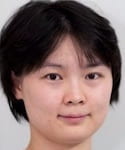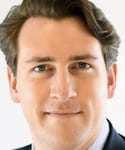 Sam, on the Sports list, joined Nike in 2018 as director of diversity sourcing and programs, rising to vice president of global diversity and inclusion. He created the Serena Williams Design Crew and the Women in Nike program with the WNBA to hire retired players into roles at the company. Sam worked as a diversity manager at Snapchat for three years before joining Nike. After graduating from Rice, where he majored in sport management, he earned an MBA at Brown University.
Dickerson, in the Energy category, is vice president of investment banking at Lazard, where he advises the world's biggest oil companies on navigating the transition from fossil fuels to renewable energy resources and carbon capture projects. According to Forbes, he helped arrange $100 billion in energy company restructurings this year. He earned an MBA in banking, corporate, finance and securities law at the Jones Graduate School of Business.
Yang, on the Science list, has developed wearable sweat sensors to find markers for and help monitor the progression of heart disease and other health issues. The Ph.D. candidate at CalTech has recently adapted her technology to detect COVID-19 antibodies in saliva.