The new Race and Anti-Racism Research Fund at Rice University has awarded grants to eight professors to gain a better understanding of how race, racism and racial injustice affect society.
The grants announced this week will help achieve Rice's goal of creating a more diverse, equitable and inclusive university and society, according to the Office of Research.
They will fund studies in six Rice departments on aspects of racism that impact the campus and the city. All will support the development of innovative courses.
Nicole Waligora-Davis, an associate professor of English and co-chair of the fund's oversight and review committee, said the 20 proposals received came from a range of disciplines including architecture, anthropology, bioengineering, history, religion, political science, English, organizational behavior, psychology, art history, and chemical and biomolecular engineering.
"Bold, impactful and cutting-edge, these projects address some of the most pressing problems of public and social life including how racial disparities in medical care short-circuit health outcomes, how academic advising and mentoring shapes racial distribution within graduate programs and professions, how media bias influences the perceived electability of minority candidates and how felony-conviction status contributes to ongoing residential segregation," she said.
"Researchers on our campus have long been engaged in studying and charting pathways to address racial inequality," Waligora-Davis said. "This work is not new. It is, and remains, however, unequivocally necessary. The Race and Anti-Racism Research Fund speaks both to the particular exigencies of our current moment — ever-rising expressions of violent anti-Blackness; racially disproportionate COVID-19 infection and mortality rates; deepening economic, social, and political divides — and the ethical responsibility we have to face these crises, and the opportunity we have to meet them head-on."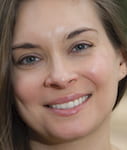 "Reading these consistently excellent proposals was a humbling and inspiring experience," said Caleb McDaniel, co-chair of the committee and the Mary Gibbs Jones Professor and chair of the Department of History. "I am particularly excited by the ways the funded proposals will connect faculty members and student researchers across departmental and disciplinary lines."
The winning researchers and their proposals:
Brielle Bryan, an assistant professor of sociology, will study the consequences of mass incarceration, specifically how felony convictions shape housing opportunities and racial segregation. She will look at how those with convictions fare in the private rental market; how that varies by race, gender and local context; what types of neighborhoods they are channeled into; and how such discrimination shapes city-level racial residential segregation patterns. Arko Barman, an assistant teaching professor at Rice, is co-principal investigator (PI).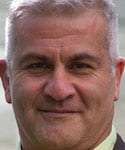 Farès el-Dahdah, a professor of the humanities and director of the Humanities Research Center, will lead the development of an interactive and temporally-accurate cartographic platform that will show the entire evolution of Houston's Freedmen's Town. The platform will link to visual archives in both time and space in partnership with the Houston Freedmen's Town Conservancy, the Ion, the Center for Research Computing's Spatial Studies Lab and other organizations both on and off campus. Ten co-PIs from across the university will expand the platform with content from a diverse set of geospatial research projects. Together, they will create an online atlas of race, inequity, displacement and integration in Houston and the region, combining expertise in anthropology, urbanism, history, art history, sociology, computer science and digital cartography. The information and data gathered will ultimately be made available through the Kinder Institute for Urban Research's Urban Data Platform.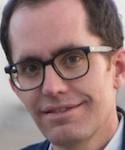 Reto Geiser, an associate professor and director of undergraduate studies at Rice Architecture, proposed ways to make an architectural education more accessible, just and equitable. The project will seek to introduce architecture to K-12 students from underrepresented and disadvantaged backgrounds and provide teachers with foundational knowledge and teaching modules on connections between the built environment, society and sciences. Workshops and a residential summer immersion program at Rice are part of the plan. Carolyn Nichol, an assistant research professor and director of the Rice Office of STEM Engagement, is co-PI.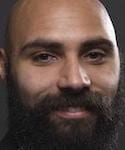 Matthew Hayes, an assistant professor of political science, will view media bias in the perceived viability of Black, American Indian, Hispanic and Asian American candidates for office. The study will establish how journalists perceive the electability of these politicians, compared to registered voters' willingness to vote for candidates with varying backgrounds. This study provides insights into both the 2020 Democratic Party primary in particular, and the unique obstacles faced by these politicians more generally. Diana O'Brien, the Albert Thomas Associate Professor of Political Science, is co-PI.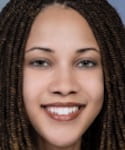 Danielle King, an assistant professor of psychological sciences, plans two studies to delineate forms of anti-racism in academic advising and to examine the effect of academic advisers' practices of engaging in direct anti-racism, general inclusion practices or racism on Black, American Indian and Hispanic student psychological experiences and outcomes. She will first survey 200 current or recent Black, American Indian or Hispanic Ph.D. students across the country about their racist or anti-racist experiences and outcomes, and interview 80 of these students and their advisers about specific instances of anti-racism to garner best practices and effective behaviors in academic advising. Mikki Hebl, the Martha and Henry Malcolm Lovett Chair of Psychology and a professor of management at the Jones Graduate School of Business, is co-PI. Jo Nelson, an assistant professor in mathematics and chair of her department's diversity committee, is second co-PI.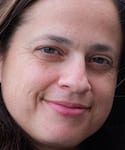 Eden King, the Lynette S. Autrey Professor of Psychology, will assess subtle racism against Black and Hispanic patients to reduce health disparities through analysis of linguistic markers, thought to be meaningful measures of unconscious attitudes, in encounter notes in electronic health records (EHRs). She will then consider the associated diagnostic and treatment recommendations for African American and Hispanic patients, compared to white patients, to draw initial conclusions about detecting racism through EHRs.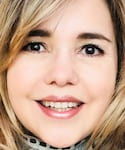 Fabiola López-Durán, an associate professor of art and architectural history, will lead the Racial Geography Project, a research collective that investigates histories of racism and racialization on the Rice campus. The project will offer a cartographic approach that acknowledges Rice's racial landscape, with descriptive markers that contextualize such sites as the William Marsh Rice memorial installed in 1930, including text that acknowledges his associations with the plantation economy, as well as instances of Antebellum nostalgia on campus well into the 20th century. The project will also honor sites and moments of Black achievement at Rice.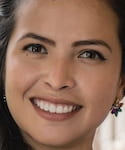 Michelle Torres, an assistant professor of political science, will study the way news media portray the Black Lives Matter movement and the impact coverage has on the attitudes of citizens, with particular focus on visual components that are less subject to fact-checking. Torres is developing a measure of bias in visuals by comparing photos from a "neutral" source such as Getty Images, which publishes a wide pool of photos of the same event from multiple sources at multiple times, with those chosen for publication by journalists and media outlets. She will use this metric to explore the factors that generate visual bias and its effect on attitudes and opinions.